Bengaluru: Despite high security, man attempts suicide in Vidhana Soudha
A government librarian from Chikkaballapur attempted suicide inside the Vidhana Soudha, the Karnataka secretariat. He was later admitted to Bowring Hospital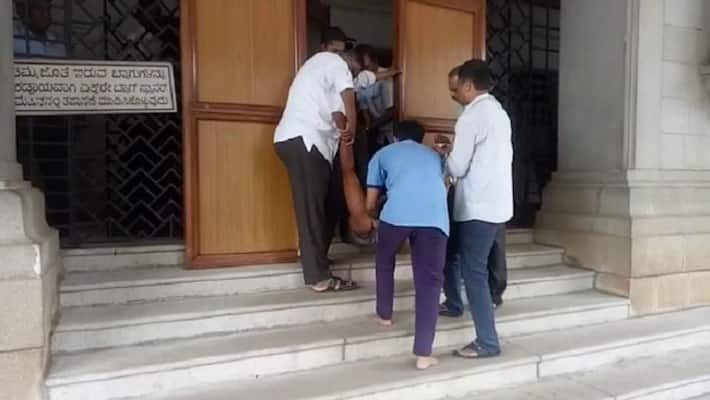 Bengaluru: A man attempted suicide on the third floor of the most secured Vidhana Soudha building, the Karnataka secretariat, in Bengaluru on Monday (June 24).
The man has been identified as Revanna Kumar, 45. He tried to slit his throat in the toilet in room number 332 of the third floor of Vidhana Soudha, the state secretariat in Bengaluru.
He had suffered blood loss and was admitted to a hospital. The police have filed a complaint and are investigating.
Revanna hails from Chikkaballapur and works as a government librarian in Anur village. Reports claimed that he had not received his salary from seven months.
Vidhana Soudha Police are investigating the matter and the exact reason for suicide is yet to be known.
Further details on how he got an entry into Vidhana Soudha and issues of security lapse are being probed.   
Last Updated Jun 24, 2019, 4:08 PM IST