After IMA, AIMMS Ventures scam comes to light; investors stage protest in Bengaluru
People who invested in AIMMS Ventures staged a protest in front of the chit fund office in Jayanagar alleging they were cheated to the tune of Rs 1,400 crore.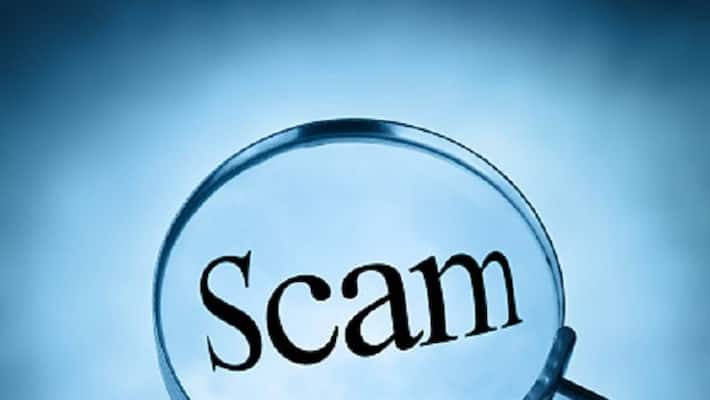 Bengaluru: Just a few days since the I Monetary Advisory (IMA) scam came to light, another similar Ponzi scam has made the news. AIMMS Ventures company in Bengaluru has been accused of cheating people to the tune of Rs 1,400 crore.
Hundreds of people gathered in front of the AIMMS Venture's main office situated in Jayanagar 9th Block and demanded the return of their money, but upon seeing the protests at IMA offices in Jayanagar and Shivajinagar, the owners AIMMS locked their offices on Monday night and haven't opened it since.
AIMMS Ventures was started in 2017 by five businessmen Ayub Ali, 41, Ilyaz Pasha, 40, Mohammed Mujahidulla, 41 and Mudassir Pasha, 35.
More than 1,600 people, mostly Muslims, had invested amounts between Rs 12 lakh and Rs 50 lakh in AIMMS on the promise of a monthly return of Rs 10,000 for a Rs 1 lakh deposit.
Investors received returns initially but stopped receiving money in the second half of 2018. Fed up with non-payment, investors filed a complaint with police in December 2018. The case was handed over to CCB's Organised Crime Wing (OCW)
The five businessmen were arrested but were later let out on bail.
While probing the case, inspector Prakash and head constable Sathish, attached to the Organised Crime Wing (OCW) in the CCB were suspended on charges of receiving Rs 35 lakh from AIMMS Ventures. It was also alleged that they had demanded Rs 1 crore from the company.
Investors claimed that they could not contact the company authorities and staged a protest in front of the closed office door in Jayanagar. 
Last Updated Jun 12, 2019, 3:28 PM IST