Yen touches 18-month high against the dollar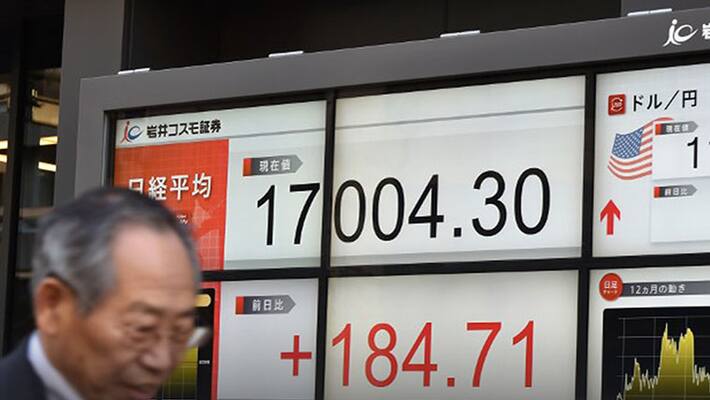 The yen set an 18­-month high against the dollar on Friday, staying on firm footing  in wake of the Bank of Japan's decision the previous day to hold off from expanding its monetary stimulus said a Reuters report. The dollar slid to as low as 107.075 yen, the greenback's weakest level since October 2014. The dollar was last trading at 107.37 yen, down 0.7 percent on the day, following on from a 3.0 percent fall.
The dollar's drop gained momentum after it breached a low of 107.63 yen set earlier in April. Momentum and technicals probably played a part in exaggerating moves.  The yen also pushed higher against the euro, which fell 0.4 percent to 122.295 yen. On Thursday, the euro had shed 2.7 percent versus the yen. The force of the yen's gains are likely to make Japanese policymakers uneasy, and analysts were watching out for any efforts by Japanese officials to talk the currency down.
Japanese financial markets were shut on Friday for a public holiday. "Outright intervention remains unlikely unless price action gets truly disorderly," analysts at BNP Paribas BSE 0.56 % wrote in a note to clients. "However, we would expect MOF officials to continue to signal that intervention is available to counter disorderly moves and for BOJ officials to remind markets of their willingness to ease further."
Not helping the greenback, data released on Thursday confirmed what many already suspected, that U.S. economic growth nearly stalled in the first quarter. The economy grew at a paltry 0.5 percent annualised pace, braking sharply from 1.4 percent. Given that backdrop, the Federal Reserve might be in no hurry to deliver the next hike in rates, traders said. Underscoring the dollar's soft tone, the euro rose 0.3 percent against the dollar to $1.1384.
The Australian dollar edged up 0.3 percent against the greenback to $0.7644. There was little in the way of market­-moving data out of Asia on Friday. China's official survey on manufacturing activity due on Sunday should set the tone for early next week.
Last Updated Mar 31, 2018, 6:35 PM IST