WPI Inflation in negative territory again at (-) 0.85% in March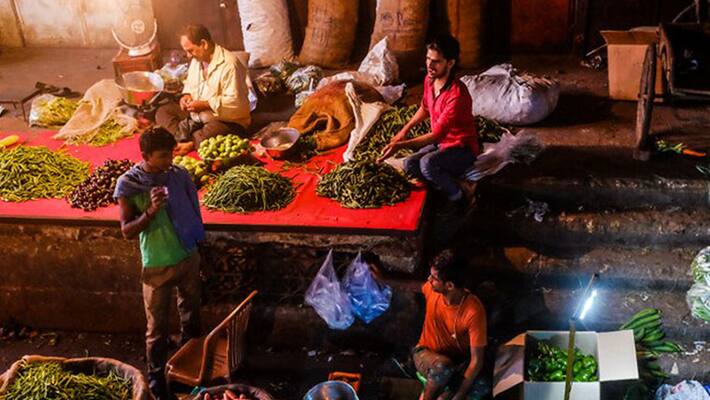 Continuing the deflationary trend for the 17th month straight, WPI inflation was in negative territory again at (-) 0.85 per cent in March but may inch up gradually in the coming months due to growing pricing pressure on food and vegetable prices.  In March last year, it was (-)2.33 per cent. 

 This is the 17th straight month since November 2014 when deflationary pressure persisted. Food inflation stood at 3.73 per cent in March compared with 3.35 per cent in February, showed official data released today. 

   Inflation rate for vegetables came in at (-)2.26 per cent in March, while for cereals and pulses it was at 2.47 per cent and 34.45 per cent respectively. India Ratings said that although prices of oil and manufactured items are expected to remain benign and keep the pressure on WPI inflation low, the same cannot be said about food inflation over the next few months despite the prediction of an above than normal monsoon. 

"Prices of cereals have shown some escalation in March and with summer season setting in there will be pressure on vegetable/fruit prices to rise. As a result, WPI inflation is expected to move into positive territory next month but will remain in low single digit in the foreseeable future," said Sunil Kumar Sinha, Principal Economist, India Ratings.
The inflation print in the fuel and power segment was (-)8.30 per cent, and for manufactured products, it read (-)0.13 per cent in March. 

Onion and fruits saw easing of prices, with these sub-indices falling by 17.65 per cent and 2.13 per cent, respectively. 

Industry body Assocham said that although predictions of weather department are in favour of the ongoing Rabi season, policymakers should contain the upward price pressure if it surfaces in the coming months.
 
"Since the government has shown its commitment to support industry and considering that recent RBI policy stance to kick-start investment and credit cycle can have positive impact on India's economy in the coming months, WPI is likely to move upwards," Assocham President Sunil Kanoria said. 
Last Updated Mar 31, 2018, 6:50 PM IST