Find out why ₹2000 note is going viral again
A woman had filed a PIL to the Supreme Court to withdraw ₹500, ₹1000 ban orders
₹2000 currency notes leave colour when put in water, she had said
The judge's answer made the entire court room burst out with laughter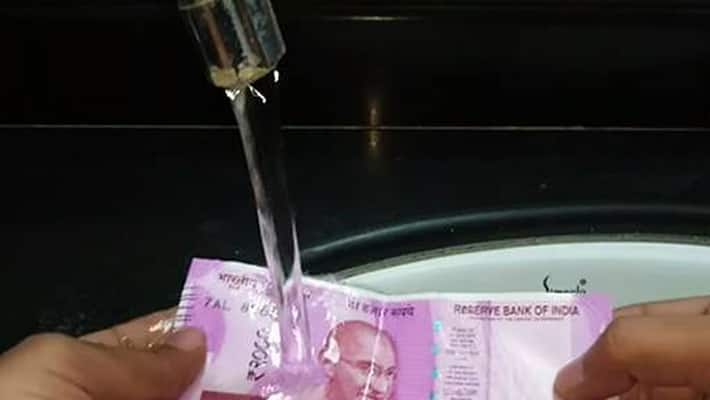 ML Sharma had filed a public interest litigation to withdraw the ₹2000 notes as they were leaving out colour.
She had said that "More than 50% of the new ₹2000 notes are fake as they are leaving colour once you put them in water. So the government should withdraw its decision to ban ₹500 and ₹1000 currency notes."
Hearing this matter, the Supreme Court Chief Justice T S Thakur asked this Ms Sharma, "Who do you have to soak the notes in water? What is the motif behind putting the ₹2000 currency note in water?".
However, the Supreme Court has not delivered any verdict on this so far but has postponed the hearing to November 25.
So, on November 25, we might get an answer for why the currency notes have to be soaked in water!
Last Updated Mar 31, 2018, 6:51 PM IST