Demonetisation effect: No wedding but fake wedding card ready
One way to get more money out from your accounts – produce a wedding card
Public now looking at fake wedding cards to get money from banks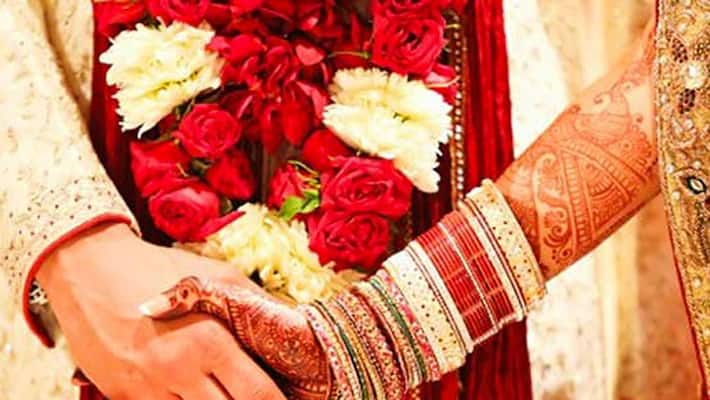 It is now Day 13 of the demonetisation of the ₹500 and ₹1000 notes in our country. In these days, Prime Minister Narendra Modi has issued many directives and orders so that the public's hardships are reduced. One of these measures were for couples who were getting married in the months of November and December.  Now, the public, in an attempt to get this money withdrawn from their accounts have started to procure fake wedding cards for themselves.
The limitations on withdrawals from banks are causing people sleepless nights and they are afraid that in the future they might run out of cash. So, as a foresight most are trying to withdraw as much as they can from their accounts. The PM did not think of this did he?
The government on November 17 relaxed those limits for people with a wedding in the family. They were to be allowed a one-time withdrawal of ₹250,000. However, only one withdrawal per family will be allowed, and officials will require the person making it to sign a declaration to that effect. There were conditions placed with regards to this offer - either the bride, groom or parent had to have an account in the bank, the applicant had to produce their Permanent Account Number (PAN) card, a copy of the wedding card and a written application-cum-declaration.
Since the wedding card is a requisite, wedding card makers all over the country have been receiving requests for printing single wedding cards, while others are getting orders for 10 to 20 numbers to allay suspicions.
While the public is figuring out a way to withdraw their money from their accounts, bank officials in many states have reportedly refused to entertain such pleas, some on the grounds of having no money and others on the grounds that they have not received any notification from the RBI.
As a result of this confusion and miscommunication, it is the parents, the bride and bridegroom who are the sufferers. Instead of enjoying wedding celebrations they are now left wondering if the weddings will happen at all as caterers, to vendors to other small-time merchants involved in the celebration are also demanding cash.
Last Updated Mar 31, 2018, 6:42 PM IST