India formally asks Britain to deport Vijay Mallya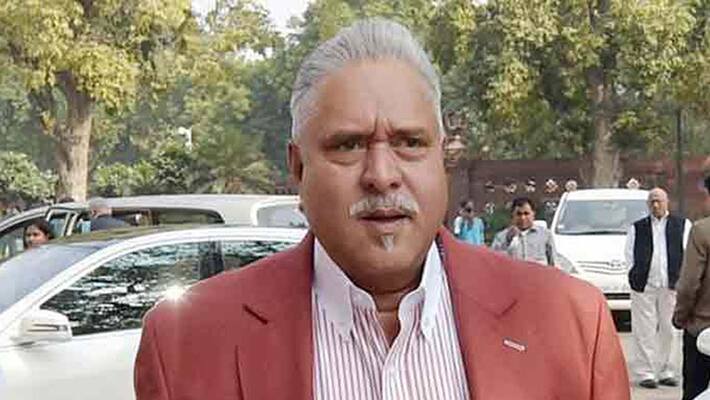 The Government of India has asked Britain to deport Vijay Mallya, whose Kingfisher Airlines has been accused of defaulting bank loans of about Rs 9,400 crore, citing the revocation of his passport and a non-bailable warrant against him.

The Ministry of External Affairs (MEA) has written to the British High Commission seeking Mallya's return, so that "his presence can be secured for investigations against him" under the Prevention of Money Laundering Act, 2002, spokesperson Vikas Swarup told reporters.

He further said the Indian High Commission in the UK will also be issuing a similar note verbale to the UK Foreign and Commonwealth Office.

The foreign ministry last week had revoked Mallya's diplomatic passport. The move was a step towards launching a bid to bring back Mallya, who is the subject of a non-bailable warrant issued by a special judge in Mumbai.

The Enforcement Directorate has approached the MEA seeking initiation of deportation proceedings against Mallya, charged with money laundering in the Rs 900-crore IDBI loan fraud case. It has also accused Mallya-led UB Group of using Rs 430 crore loaned to Kingfisher to buy property abroad.

Creditors, led by State Bank of India, have rejected an offer of partial repayment by Mallya, who had given a personal guarantee for the Kingfisher loan. They have demanded that the former billionaire attend a hearing in the Supreme Court.

Mallya, traced to a country residence in Hertfordshire, has said he would comply with the law.

The British Home Office, which adjudicates in such cases, declined to comment. A spokesman said its policy was neither to confirm nor deny that extradition requests have been made.

Mallya, who had left India on March 2 for the UK, can approach the British authorities to grant him permission to continue his stay in that country or challenge the revocation of his passport. His departure has left the Indian government and bankers red-faced as they try to crack down on high-profile defaulters.
Last Updated Mar 31, 2018, 7:00 PM IST