Two more global investors mark down Flipkart's valuations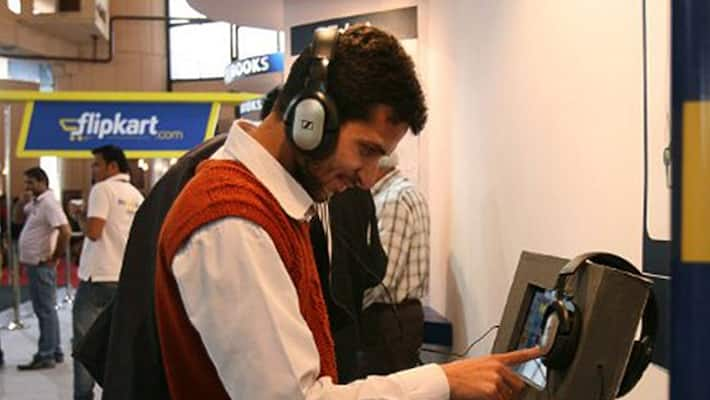 After Morgan Stanley and T Rowe Price, two more global investors Valic Co 1 and Fidelity Rutland Square Trust of Flipkart, have marked down the value of their stocks in the company, reflecting the broader trend among global investors to be realistic of their investments in e-commerce firms. Both firms have marked down their valuation the second time since July, when they participated in the $700 million fund raising by Flipkart.
In separate filings with the US Securities and Exchange Commission (SEC), Valic Co 1 reduced the value of its stake in Flipkart by 29.4 per cent from $139 a share in the August quarter to $98 in the quarter that ended February. Fidelity Rutland Square Trust II marked down the value of the company by 21.1 per cent from $103.97 at the end of November to $82 for the three month period that ended February. The Economic Times first reported this earlier on Wednesday.
Morgan Stanley and and T Rowe Price, had also marked down the value of their stake in Flipkart by 27 per cent and 15 per cent respectively. The latest exercise reinforces the fact that Flipkart's value has eroded in the past few months from $15.2 billion, down to a little over $9 billion depending on who you ask.Last week, Sachin Bansal, executive chairman of Flipkart, said that he did not read too much into the drop in valuation stating that they were theoretical and not based on transactions.
"I do not think anyone's valuation has changed just because somebody or small shareholders  have changed their opinion. I do not worry too much about that," Bansal said at the TiE summit in Delhi.

Eyeing the growing competition from US e-commerce giant Amazon and increasing investments from China's Alibaba's Group in India, investors have started becoming cautious of Flipkart's ability to remain in the lead. Flipkart's plans to raise fresh funds to fuel investment and remain in the lead has been stuck due to the drop in valuation.
Last Updated Mar 31, 2018, 6:42 PM IST