Trump, currency crashes Sensex, over 1500 points down
Sensex dropped over 1500 points
Reasons include the black money crackdown, Trump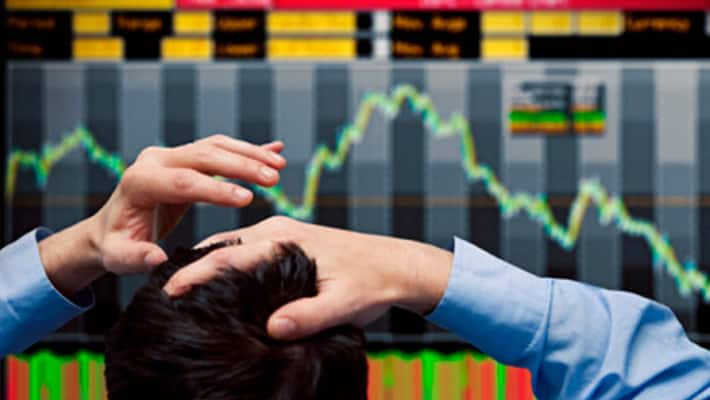 The Sensex today crashed some 1,689 points and the Nifty plunged 520 points in the pre-open session after last night's black money crackdown by PM Modi and Donal Trump's strong show in ongoing United States General elections.

The dollar tumbled against the yen and euro while the Mexican peso fell off a cliff as polling results in the knife-edge US presidential race pointed to a strong showing by property mogul Donald Trump.
    
The greenback plunged 3.8 percent to 101.50 yen while it lost almost two percent against the euro, which bought USD 1.1224 in Tokyo trading.

The peso, which has become a proxy for the property mogul's chances of becoming US president, slumped to below 20 against the dollar, a historic low.
    
Financial markets have favoured Democrat Clinton over Republican Trump, whose wild policy pronouncements have sown uncertainty.

 
The rupee plummeted by 23 paise to 66.85 against the US dollar in early trade today on the government's surprise move to ban Rs 500 and Rs 1,000 currency notes in a bid to curb black money.
    
    
Yesterday, the rupee had ended higher by 12 paise to close at one-month high of 66.62 following heavy dollar unwinding by banks and exporters amid capital inflows.
 
Last Updated Mar 31, 2018, 6:33 PM IST