10 Lakh train travelers left in a lurch daily
Huge demand-supply mismatch especially on long distance trains
A worrying trend as trains continue to be the most preferred mode for long distance travel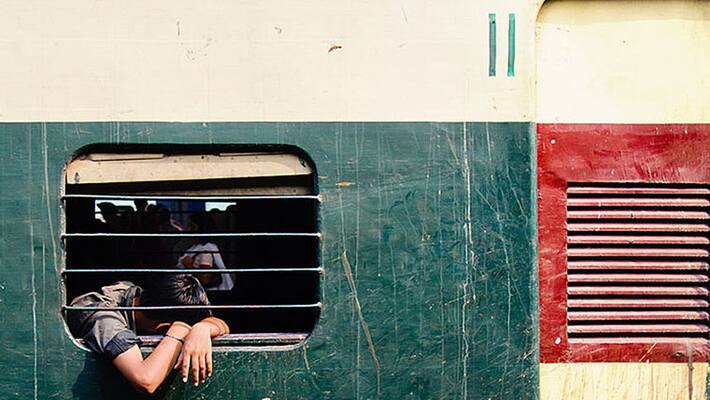 A recent study done by RailYatri.in, a train travel portal launched by IITs and IIM alumini, Kapil Raizada, Sachin Saxena and Manish Rathi reveals that over 10 Lakh people fail to travel daily due to unavailability of train tickets. The demand-supply mismatch on long distance trains has been a well-known assumption for long, i.e. there are more people wanting to travel in a particular train than the available number of seats. But the scale of this mismatch has never been quantified.
Since January 2016, RailYatri.in has been comprehensively tracking train ticket booking patterns across the country to analyze this mismatch.
Based on the data gathered from train travelers across the nation, the study revealed that there are nearly 10-12 lakh potential travelers who could not travel due to non-confirmed tickets on a daily basis. These are people whose waitlist tickets did not get confirmed.
Percentage wise this would translate to nearly 13% of long distance train travelers daily. In peak travel season, this number increases to about 19%.
Data scientists at RailYatri.in used mathematical models to analyze the travel plans reported by over 30 Lakh travelers from over 3100 railway stations looking for seats in nearly 2800 trains. Using prediction models, RailYatri.in estimated its overall impact across the nation on a daily basis. "While we were always aware of the demand-supply mismatch in train travel, the scale of surplus demand, as brought out by this study, has been an eye opener for us," said Rathi, CEO & Co-founder RailYatri.in.
"The ability for citizens to travel in an unconstrained manner is an essential spoke in the wheel of any nation's economy. Despite increase in several transport options, trains continue to be the most preferred mode for long distance travel. It is tempting to think that adding of more trains would be the ideal solution. However, this would require hundreds of more trains running every day. Considering the already overloaded network, chances of substantial number of more trains being added in the near future is difficult," adds Rathi.
As part of this study, RailYatri.in has come up with a list of major stations and the percentage of travelers who booked a ticket and yet could not travel.
As a suggestion to travelers, Rathi says,  "Train travelers now need to consider a multi-modal travel approach as and where feasible. One of our endeavour at RailYatri is to enable travelers do the same by connecting them to long distance buses, taxis, etc."
Below is the list of stations and the percentage of non-confirmed tickets-
| | | | |
| --- | --- | --- | --- |
| Station/City | % who booked but could not get a seat | Station/City | % who booked but could not get a seat |
| ANAND VIHAR TRM, (Delhi) | 43% |   |   |
| JAMMU TAWI, (Jammu) | 38% | LUCKNOW JN, (Lucknow) | 18% |
| LOKMANYA TILAK TERM, (Mumbai) | 33% | SECUNDERABAD JN, (Hyderabad) | 18% |
| HOWRAH JN, (Kolkata) | 28% | AHMEDABAD JN, (Ahmedabad) | 17% |
| BANGALORE CITY JN, (Bangalore) | 21% | JAIPUR, (Jaipur) | 17% |
| HARIDWAR JN, (Haridwar) | 21% | PATNA JN, (Patna) | 12% |
| PUNE JN, (Pune) | 20% | BHOPAL JN, (Bhopal) | 8% |
| GUWAHATI, (Guwahati) | 20% | ALLAHABAD JN, (Allahabad) | 8% |
| CHENNAI CENTRAL, (Chennai) | 19% | KANPUR CENTRAL, (Kanpur) | 8% |
| GORAKHPUR JN, (Gorakhpur) | 19% | NAGPUR, (Nagpur) | 7% |
| AMRITSAR JN, (Amritsar) | 18% | BHUBANESWAR, (Bhubaneswar) | 7% |
Last Updated Mar 31, 2018, 7:06 PM IST