Jio wins: Regulator slaps ₹3000 crore fine on its rivals
TRAI recommended a fine of ₹50 crore per telecom zone for Airtel, Vodafone and Idea
TRAI said denial of interconnectivity by rival telcos appears to be with ulterior motive to stifle competition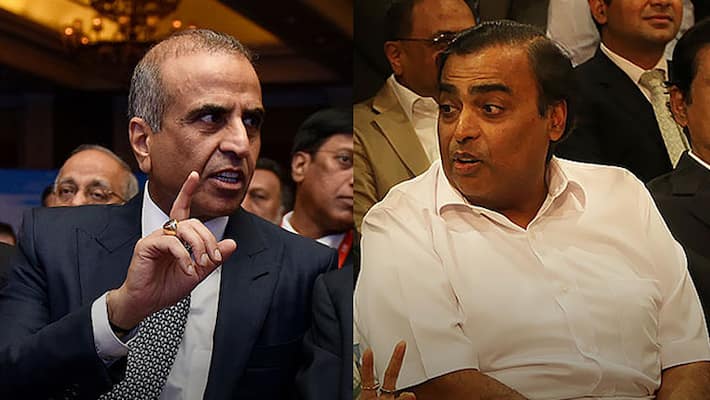 Even as Reliance Jio claims that despite facing severe call drop issues it was still adding over 1 million customers a day, the Telecom Regulatory Authority of India (Trai) on Friday recommended that its arch rivals Airtel, Vodafone and Idea be fined a whopping ₹3050 crore after it found that they were denying Jio sufficient interconnection points said a Reuters report.
Jio is part of Reliance Industries Ltd, controlled by Mukesh Ambani. It began offering 4G services in September, triggering a war over network points that connect Jio customers with Bharti Airtel , Vodafone Plc's India subsidiary and Idea Cellular.
According to the Reuters report, responding to Jio's complaints over the denial of points of interconnection (POI), the Telecom Regulatory Authority of India (TRAI) recommended a fine of ₹500 million (₹50 crore) per telecom zone for each of the three operators.
Airtel and Vodafone India were fined for 21 zones each while Idea was fined for 19 zones in a country with a total of 22 telecoms zones or circles. The denial of POI to Jio, "Appears to be with ulterior motive to stifle competition and is anti-consumer", Trai said in a statement.
Reliance Jio did not respond to an email seeking comment while Vodafone and Idea declined comment."We are continuously augmenting the POIs provided to Reliance Jio and the pace of augmentation has been the fastest ever done by us," a spokesperson for Airtel said. "Further, we are in full compliance of the requirements of Grade of Service set by Trai."
Last Updated Mar 31, 2018, 7:04 PM IST