Tata Civil War spreads: Chemicals Board divided over Mistry
Mistry camp gets stronger, receives support from Tata Chemicals board
Bhaskar Bhat resigns from Board citing opinion differences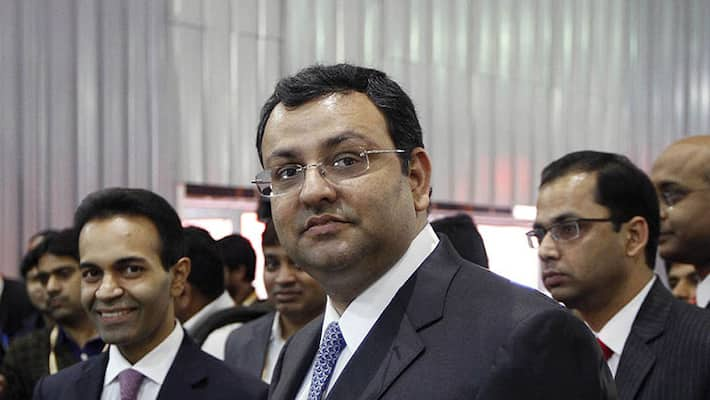 Thursday brought in some good news for the Cyrus Mistry camp. The chairman of Tata Sons received the unanimous backing of the independent directors at Tata Chemicals. Today, however, there was some tension in the Board's ranks as Bhaskar Bhat, non-executive and non-independent director on the board of Tata Chemicals Ltd, resigned.
In a note to the stock exchanges, the board had stated: "Independent directors unanimously affirmed their faith in the board, its chairman and the management in the conduct of the company's business." Meanwhile, Bhat in his letter to Cyrus Mistry stated, "...The contents as well as the spirit of the statement completely dilutes the views I expressed at the Board meeting today especially regarding the threat the company faces on account of loss of confidence of the promoter Tata Sons in the Chairman of Tata Chemicals Limited. Several important issues of discomfort I expressed seem to have been totally ignored. I therefore hereby tender my resignation as Director of Tata Chemicals, with immediate effect. I have enjoyed being a Director on the Board and I thank you for the respect you have shown me." 
Looking at September quarter's results, the Board was satisfied with Mistry's performance. They even evaluated the functioning of the company through 2015-2016 and recalled instances where Mistry had won the recommendation of the directors and shareholders alike. In fact, Mistry's reappointment in 2015 was approved by 97.64 percent votes.
Cyrus Mistry has also received support from the Indian Hotels Company's (IHCL) wherein the  independent directors had applauded and acknowledged how Mistry had endeavoured to change the fortunes of the company.
On October 24, Tata Sons, had announced that its board of directors had removed Mistry, as chairman of the conglomerate, and named Tata as interim chairman for four months and here begins the show of cracks in the Tata armour.
As the blame game continues between the Tata Sons and Mistry, the independent directors have expressed  the view that the chairman is being made to look bad just because Ratan Tata could not manage his acquisitions like  Tata Motors, Tata Steel and IHCL  and make them financially viable. The dispute is well on its way of becoming a highly publicised match of establishing blame.
.
The camps have been established and the supporters are rallying behind their leaders. So you have the independent directors and Mistry in one corner and Tata Sons board, led by Interim Chairman Ratan Tata, on the other. Mistry is backed by senior independent directors of Corporate India, including HDFC Chairman Deepak Parekh, former Hindustan Unilever Chairman Keki Dadiseth, Godrej Group's Nadir Godrej and Wadia Group Chairman Nusli Wadia and DCB Bank Chairman Nasser Munjee. 
Last Updated Mar 31, 2018, 6:37 PM IST