Mistry sacked: Tatas lose ₹10,700 crore in market-cap
Ratan Tata says a new management structure is being put in place
Tata Group's key firms lose nearly Rs 10,700 crore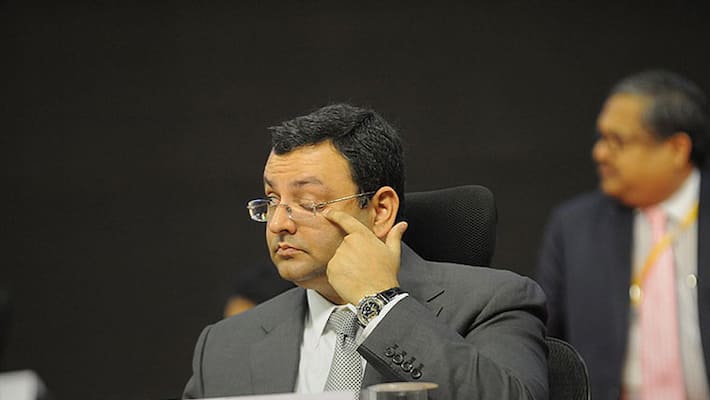 Taking over as the interim Chairman of the Tata Sons after the sacking of Cyrus Mistry, Ratan Tata wrote to employees stating he agreed to take up the role of interim chairman in the interest of stability and reassurance to the group.
In a letter, Tata, 78, said the board of directors of Tata Sons in its meeting replaced Cyrus P Mistry as Chairman, with immediate effect.
"A new management structure is being put in place and a selection has been constituted to identify the next Chairman of Tata Sons," he said.
Tata, who became Chairman Emeritus of the group when he retired on December 29, 2012, further said: "The committee has been mandated to complete the process in four months. In the interim, the board has requested me to perform the role of Chairman and I have agree to do so in the interest of stability of and reassurance to the Tata group."
Before he hung up his boots nearly four years back, Tata had led the salt-to-software conglomerate for 21 years after being chosen successor by his uncle, the iconic JRD Tata, in 1991.
This came right after Tata Group's stocks ended up to 3% lower on Tuesday with key firms losing nearly Rs 10,700 crore collectively in market capitalisation.


Shares of Tata Steel fell by 2.51%, Tata Power lost 1.5%, Tata Consultancy Services slipped 1.20% and Tata Motors went down by 1.07% on the Bombay Stock Exchange BSE.

 
The market valuation of TCS declined by Rs 5,753.3 crore to Rs 4,72,636.70 crore, while Tata Motors lost Rs 2,432.01 crore to Rs 1,58,990.99 crore. The valuation of Tata Steel dropped by Rs 1,039 crore to Rs 40,354 crore and Tata Power saw an erosion of Rs 337.38 crore.

 
Shares of Tata Sponge Iron dropped by 3.04%, Tata Coffee declined by 2.63%, Tata Global Beverages (2.47%) and Tata Communications(2.2%). Together all these firms lost Rs 10,688.51 crore in market capitalisation.During the morning trading session these stocks had lost up to 4.2%.
 
"What would provide reassurance to the market is the fact that Ratan Tata is back in saddle as the interim Chairman as also the tight deadline of four months given to the selection committee by the Board of Tata Sons. After the initial wobble the group's shares should stabilize in my view," said Ajay Bodke, CEO & Chief Portfolio Manager PMS, Prabhudas Lilladher.
 
In a sudden and dramatic turn of events, Cyrus Mistry was yesterday sacked as Chairman of India's largest conglomerate Tata Group and replaced by his predecessor Ratan Tata in the interim, a development that can trigger a confrontation between the single-largest shareholder and the company's founding family. Mistry's family firm Shapoorji Pallonji Group has 18.4%  in Tata Sons.

 
In the surprise development, the board of Tata Sons, where 66% shares are held by philanthropic trusts endowed by members of the Tata family, ousted Chairman Mistry, saying it was acting "for the long-term interest" of the firm.

 
Tata Group currently commands a listed market capitalisation of over $125 billion (close to Rs 8.5 lakh crore), with the software giant TCS alone commanding a market value of Rs 4,72,636.70 crore.

 
Last Updated Mar 31, 2018, 6:59 PM IST