'Surgical strike' kills last of Indo-Pak trade
Pakistan accounted for a meagre $2.67 billion in India's overall merchandise trade
Pakistan's exports to India remained less than half a billion dollars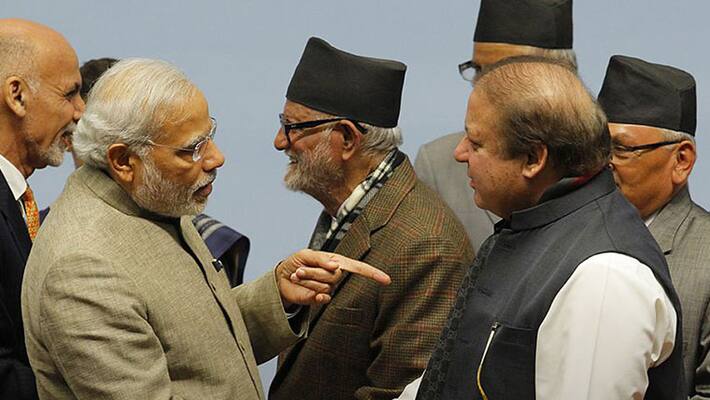 Along with Pakistan's self-esteem and Nawaz Sharif's poise, India's recent military (surgical)attacks on  terror launch-pads across the LoC could also neutralise the overall trade and business that these bitter foes otherwise indulge in.
Asianet Newsable brings you five key aspects of these ties
According to an IANS report, industry chamber Assocham said earlier this week, "Out of India's total merchandise trade of $641 billion in 2015-16, Pakistan accounted for a meagre $2.67 billion, in all, trade with Pakistan was equivalent to 0.41%  of India's global merchandise commerce," secretary general Assocham D.S. Rawat said. Pakistan's exports to India remained less than half a billion dollars," he added. "Going forward, as things stand today, it is almost no movement seen in the immediate future.
In 2015-16, India's exports to Pakistan stood at $2.17 billion, while imports were $441 million.
India's main exports to Pakistan include sugar, cotton, man-made filaments, chemicals, carpets, furniture, fresh fruits and vegetables while its imports comprise mineral fuels, precious stones, wooden handicrafts among others
Even the symbolic presence of Pakistan exhibitors at the annual India International Trade Fair (IITF) in November in New Delhi is not expected whether or not formal ties are snapped or not, given the present state of affairs," Rawat said.
Post the Uri attacks on September 18, 2016  according to Pakistani newspaper Dawn, in a brief announcement, the Trade Development Authority of Pakistan (TDAP) said 'Alishaan Pakistan' a fair aimed at showcasing Pak­is­tani goods in India in October had been cancelled. "Due to current situation between Pakistan and India which is beyond TDAP's control, the event planned for October 2016 has been called off," it said
According to the Indian council for research on international economic relations, (ICRIER), informal trade flows, is often considered a defining characteristic of the India–Pakistan economic relationship. Estimates of the extent of such trade range between $250 million and $5 billion. Goods travel from Delhi to Lahore through Mumbai, Dubai and Karachi.
Last Updated Mar 31, 2018, 6:31 PM IST