Shares of Indian oil companies rally as oil prices touch 2016 highs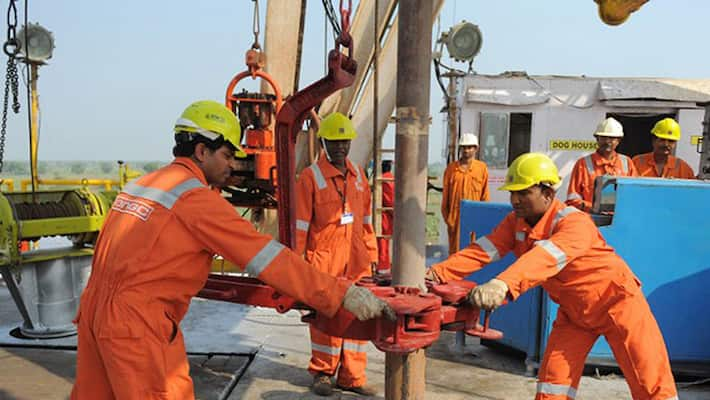 Buoyed by US oil prices settling at a new 2016 high with the global benchmark Brent rising by 2.8% to $45.74 as the dollar fell and traders bet that the US oil output could continue to fall, shares of Indian oil companies were trading higher by up to 4% in morning trade on Wednesday. Oil & Natural Gas Corporation gained 4% followed by Oil India up 3% and Cairn India up 2% on the Bombay Stock Exchange. Higher crude prices will result in higher realisation for these oil exploration companies and result in increased profitability for them.

Jindal Drilling & Industries was up 14% to Rs 156, Aban Offshore was up 8% to Rs 203, Selan Exploration Technology was up 4% at Rs 192 and Deep Industries was up 2% at Rs 167, all of these are companies which engage in the oil exploration & production business.
Last Updated Mar 31, 2018, 6:33 PM IST