Currency ban no surgical strike, it's carpet bombing: SC to Modi
SC says not everyone who had ₹500 and ₹1000 notes is a black money hoarder
Bench posts PIL's further hearing to November 25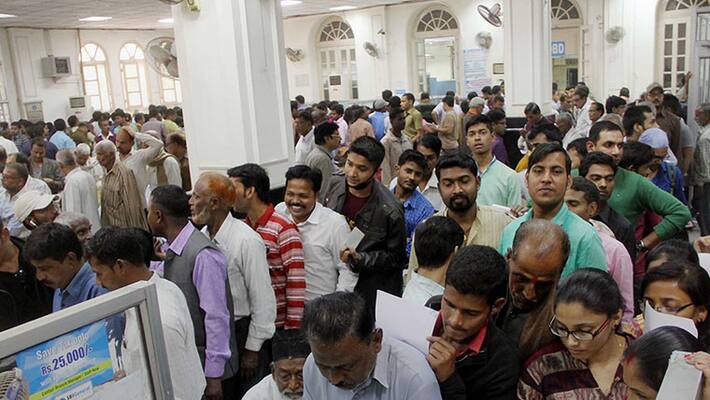 The Apex Court has been bombarded with petitions to roll back the Central government's decision to deregulate ₹1,000 and ₹500 currency notes. Immediately after the ban was set on November 8, a PIL was filed on November 9 with the Supreme Court seeking the rejection of the Narendra Modi government's decision to demonetise on grounds that it infringed on citizens' right to life and to trade, among others and sought a direction to the Centre for grant of "reasonable time frame" to citizens for exchanging the demonetised currency notes to avoid difficulties.
The Supreme Court conducted its first hearing on the PIL today, while it refused to grant a stay on the government's order, it has directed the government to provide an action plan or take steps to ensure that the common man was not burdened. "Discontinuing of higher denomination notes appears to be carpet bombing and not surgical strike," the bench said. The bench also said that not everyone who had ₹500 and ₹1000 notes "can be painted as a black money hoarder".
The Narendra Modi government, meanwhile, had filed a caveat in the apex court saying that they be allowed to present their part of the case if the court entertains and passes some directions on the petitions.
Senior advocate Kapil Sibal, appearing for one of the petitioners, echoed what the petitioner have requested - answers from the government about the steps taken to remove public inconvenience.
Explaining the government's stance Attorney General (AG) Mukul Rohatgi, appearing for the Centre, outlined the idea behind demonetisation and also highlighted the benefits of the same, such as how the circulation of fake money in many parts of the country had come to a halt. The ATMs, he said, if they had been recalibrated earlier would have let the secret out of the bag and any kind of 'surgical strike ' was bound to have 'collateral damage'. The lawyer, defended the centre by saying , "The Centre has complied with section 26(2) of the RBI Act and the present "surgical strike has to be seen in the context of safety and security of the nation, its border, and financial terrorism unleashed through fake currency."
While the court mentioned that they will not meddle in the economic affairs of the government, however, they will try to lessen the trouble for the common people. The court said that it will examine the legal implications of the notification and then take a decision.
(with PTI inputs)
Last Updated Mar 31, 2018, 7:04 PM IST