SC cancels parole of Subrata Roy, asks for surrender in a week
Sahara Chief Subrata Roy and two other group directors have been asked by the Supreme Court to surrender within a week
It has also terminated the "interim arrangements" of granting parole to them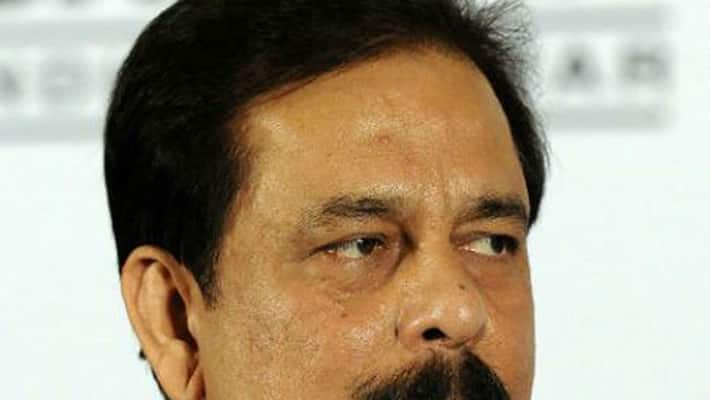 Sahara Chief Subrata Roy and two other group directors will have to surrender to custody within a week, with the Supreme Court on Friday terminating the "interim arrangements" of granting parole to them.
The apex court, earlier in the day, was infuriated due to some alleged intemperate remarks of Sahara counsel and senior advocate Rajeev Dhawan, and had cancelled "all interim arrangements" granting parole to Roy and Sahara directors Ashok Roy Choudhary and Ravi Shankar Dubey, and ordered that they be taken into custody.
However later, the apex court granted a week to embattled Roy, whose other senior counsel Kapil Sibal rushed to the court for damage control. Deploring the manner in which Dhawan addressed the court earlier, the bench headed by Chief Justice T S Thakur said, "there are some senior advocates who are disrespectful to the court" and play with its dignity.
The bench, which also comprised Justices A R Dave and A K Sikri, then went on to cancel all interim arrangements granting parole to Roy and the others, forcing Sibal to swing into action by distancing themselves from Dhawan's remarks and apologising through another senior counsel Narendra Hooda.
The bench which had fixed the fresh plea of Roy seeking modification of the court's order on October 3, later advanced the date of hearing on September 28 instead. "At the request of the counsel for the contemnors, post again on October 3 at 2 PM.
In the meantime, the interim arrangement made by this Court shall stand terminated. The contemnors are given one week's time to surrender back to custody," the initial order of the court said. The subsequent order said: "At the request of Kapil Sibal, senior counsel appearing for the Saharas/contemnors, post I.A. No..... of 2016 for modification of this Court's order of even date on Wednesday i.e. September 28, 2016 at 3.30 PM."
 Sibal, who was down with fever, appeared and tendered an unconditional apology to the bench for Dhawan's remarks and assured the bench that this will never be repeated. In the afternoon, after Sibal apologised, the Chief Justice, who was sitting in a different combination of judges, said "the court does not have problem with anyone, but there has to be some respect for the chair and the institution."
Last Updated Mar 31, 2018, 6:52 PM IST