Expat levy in Saudi Arabia to discourage job poaching
The payment will be needed if the recruitment of expats exceeds the number of Saudi Arabian employees
A fee on dependents of expatriate workers will also be levied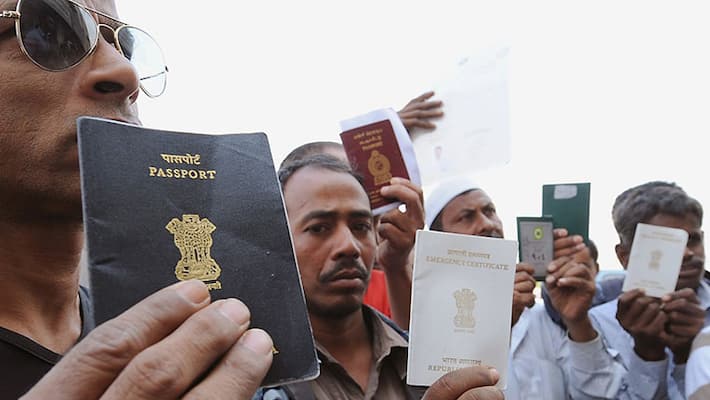 Suddenly with immigration rules and visa regulations becoming tighter globally, Indian workers abroad or those that dream of working or studying abroad are getting the feeling that they are up against a wall.
Latest in the scheme of rule changes is the announcement that Saudi Arabia plans to introduce an expat levy from 2017. This change was informed as part of their budget announcement. The charges will now include upto SR800 per worker to be phased in by 2020.
According to the report in Arab News, the amount a company currently pays per expat employee will now be increased from the a levy of SR200 per month. The payment is made only if the recruitment of expats exceeds the number of Saudi Arabian employees. In this case the amount will then be extended upto SR800 by 2020.
All this does sound so familiar, with Britain tightening immigration rules to safeguard jobs for their own countrymen, Donald Trump wanting to limit move of immigrants (Indians especially) into America. This move by the Saudi Arabian authorities is being considered as a safeguard to prevent others from poaching on jobs meant for their citizens only.
Not only this a for companies in which expats do not exceed the number of Saudi or GCC employees, the fee will no longer be waived, but will be charged at a discounted rate and even a  fee on dependants of expatriate workers will also be levied. While starting next year such companies will start paying SR300 per employee by 2020 they will be paying SR700 per month for the same.
In 2017, dependants of expats will each incur a monthly fee of SR100, from July onwards, in 2018 the amount will be increased to SR200 and by 2020 it will be at SR400 per month. So moving to Saudi Arabia will be at a cost now.
Saudi Finance Minister Mohammed Al-Jadaan told reporters in Riyadh on Thursday that these fees do not apply to domestic helpers, such as drivers and cleaners, but only to expats working in commercial entities.
In this past year, Saudi officials to implement Saudization in the country had announced that all mobile sales and maintenance shops have to replace 50 per cent of expat workers with Saudi men and women within three months starting from June 6 and 100 per cent within six months starting from September 3. These moves are being undertaken because they are under heavy pressure to create more jobs for Saudis as the economy is experiencing a slowdown. Indians were affected the most with this move.
Last Updated Mar 31, 2018, 7:04 PM IST