Rupee recovers slightly after falling sharply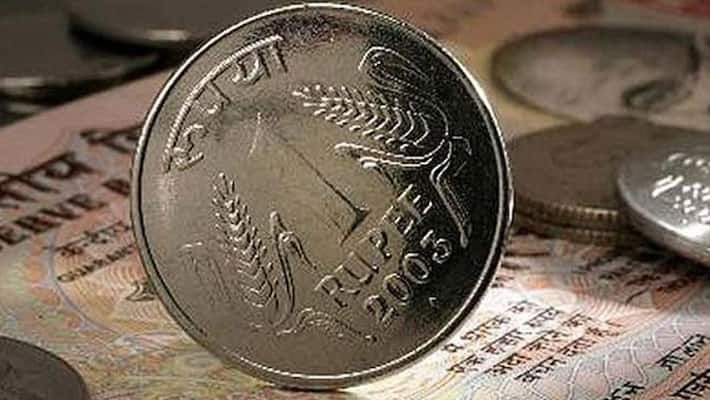 The rupee recovered by 16 paise in early morning trade on Friday after it lost a whopping 39 paise on Thursday, its biggest single-day fall in three months, against the US dollar to close at 66.85 after the Army carried out "surgical strikes" Wednesday night on terror launch-pads across the LoC.
Overall sentiment turned highly volatile on fears that heightening tensions between India and Pakistan could bitter sentiment for foreign investors who have been pumping funds into the world's fastest emerging economy.
 
Month-end dollar demand from oil companies along with aggressive hedging strategy adopted by importers in the wake of currency volatility mainly weighed on the rupee trade.

 
In parallel, the benchmark BSE Sensex tumbled over 465 points to end at 27,827.53.

 
At the Interbank Foreign Exchange (Forex) market, the domestic unit commenced higher at 66.44 from last close of 66.46 and firmed up further to 66.42 on sustained selling of the greenback by exporters and banks amidst higher opening in the domestic equity market.

However, the rupee suffered a big blow in noon trade and witnessed a sharp downturn to hit a low of 66.92 after reports of surgical strikes against Pakistan flashed alongside a massive fall in local equities.

 
It remained under immense pressure throughout the day witnessing high amount of volatility and wide swings before recovering some ground to end at 66.85, showing a steep fall of 39 paise, or 0.59 per cent.

 
The rupee had appreciated by a healthy 56 paise in the last five trading sessions after the Federal Reserve left interest rates unchanged in its September policy meet.

However, anticipating carnage on the forex market, intervention from state-run banks on behalf of RBI largely helped the currency to cut some early losses, according to currency dealers.

 
Meanwhile, the greenback recovered against its major trading peers ahead of US GDP data release later in the day.

 
The dollar index was trading up by 0.20 pct at 95.47 as against a basket of six currencies in late afternoon trade.

 
RBI on Thursday fixed the reference rate for the dollar at 66.5521 and euro at 74.6848.

 
In cross-currency trades, the rupee drifted sharply against the pound sterling to end at 87.05 as compared to 86.52 and retreated against the euro to settle at 75.00 from 74.51 on Wednesday.

It, however, remained firm against the Japanese yen to finish at 65.89 from 66.00 per 100 yens.
Last Updated Mar 31, 2018, 6:54 PM IST