Rupee back to where Manmohan Singh left it
The Rupee weakened by 27 paise to hit a low of 68.83 against the Dollar in early trade
A huge outflow of capital by foreign investors has been weakening the rupee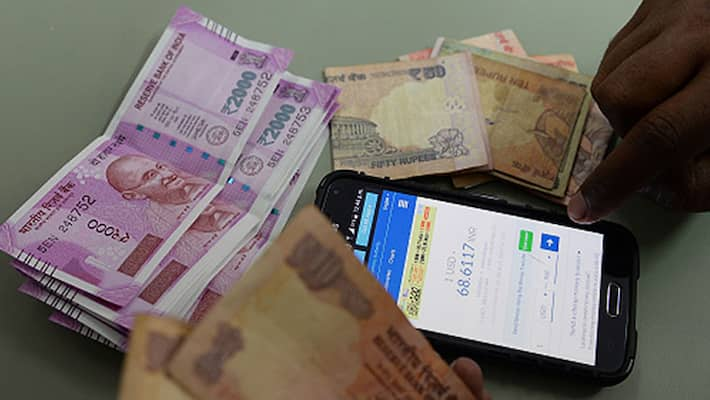 The conditions of the Indian market is sending out distress signals. Affected by the demonetisation movement in the country, the Indian Rupee is tumbling. As of Thursday, the rupee has weakened by another 27 paise to hit a fresh 9-month low of 68.83 against the dollar in early trade amid foreign fund outflows and the greenback's surge in overseas markets.
It is an eerie reminder of August 28, 2013 at the time of the Manmohan Singh government when the Indian rupee plunged to a record low versus the dollar, slumping to an intra-day value of 68.85. This slump had been credited to the  Federal Reserve's signal to end its unprecedented bond purchases creating a mass withdrawal from emerging markets like India.
According to PTI, Forex dealers said besides a strong month-end demand for the American currency from importers, continued capital outflows by foreign funds and the dollar's bull run on an imminent hike in Fed's interest rates, mainly weighed on the domestic currency.
Aided by the panic spread by the move to demonetise money, you also have the changes in the world markets to blame. The most significant one being Donald Trump's win in the US Presidential polls held earlier this month. Reports have it that the Indian currency shrunk 2.92 per cent since Trump's win. A stronger US market with surging US bond yields and a strong dollar overseas are also contributing to the rupee's fall.
Last Updated Mar 31, 2018, 6:32 PM IST