Rumour of ₹10 coin ban creates panic
The rumours of ban on ₹10 coin have created panic among people of Odisha.
₹10 coins are not being accepted by vendors, autorickshaw drivers
RBI warns of legal action against people spreading the rumour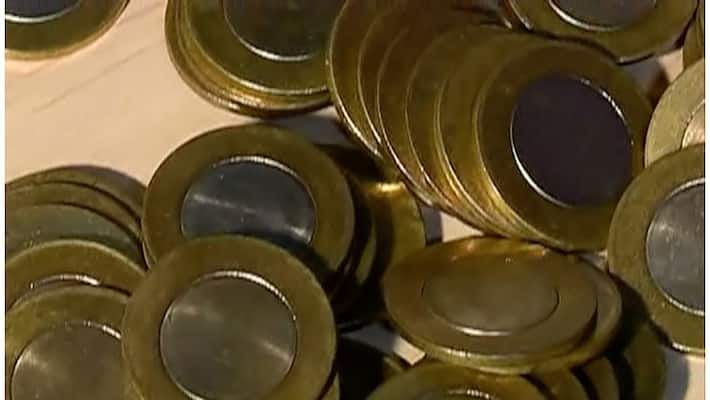 The rumour is that two designs of counterfeit ₹10 coins are in circulation in Odisha. Thus, people in business have stopped accepting ₹10 coin.
The common people who are already in trouble not finding the proper change or new currency notes, are really hit by autorickshaw drivers, vendors etc not accepting the coin.
So much so, people in panic are visiting banks to exchange their ₹10 coin with currency notes. Some shopkeepers even are rushing to the RBI's regional office to exchange their coins with currency notes, reported NDTV.
Speaking to NDTV, a RBI official in Bhubaneswar said, "It has come to the notice of RBI that some people have spread rumours about a ban on Rs.10 coins, which is completely baseless. We will sensitise the people about this. Those who are refusing to accept the coins could face legal action."
Last Updated Mar 31, 2018, 6:41 PM IST