Grocery budgets ease! Vegetable prices and inflation fall
Retail inflation in September dropped to 13-month low of 4.31%
Mainly on account of low vegetables price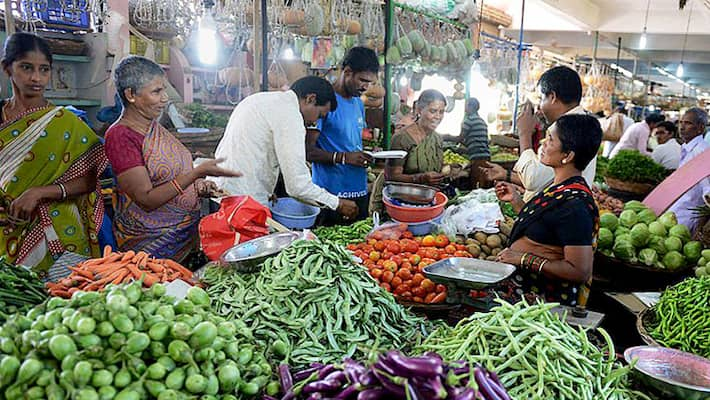 Retail inflation in September dropped to 13-month low of 4.31% mainly on account of easing vegetables prices. Retail inflation, measured by Consumer Price Index (CPI), was 5.05% in August. It was 4.41%  in September 2015. The previous low of 3.74% was recorded in August last year.
The Reserve Bank takes into account retail inflation while deciding on its key lending rate. It has been mandated to contain inflation at 4%, within 2% range on either side. As per data released by the government, inflation in vegetable segment was in the negative, contracting 7.21%.
 The vegetable inflation was 1.02% in August. Similarly, the pulses prices too were subdued last month as also of egg and milk (and its products).
Inflation in case of meat and fish basket was 5.83%  in September, marginally down over the previous month. However, fruits became dearer last month over the previous months. Overall, the Consumer Food Price Index was down at 3.88% compared with 5.91%  in August. The CPI based inflation in fuel and light segment was up at 3.07% in September in comparison to 2.49% in August.
The data released by the Ministry of Statistics and Programme Implementation further said retail inflation in urban areas was 3.64% in September as against 4.22 per cent in the previous month. Rural retail inflation was 4.96% in comparison to 5.87% in August. 
Last Updated Mar 31, 2018, 6:35 PM IST