Relax! RBI will make banks pay you for card or ATM fraud
As a bank customer in India you are protected by the RBI incase you incur monetary losses due to fraud
Banks are liable to reimburse you and have an obligation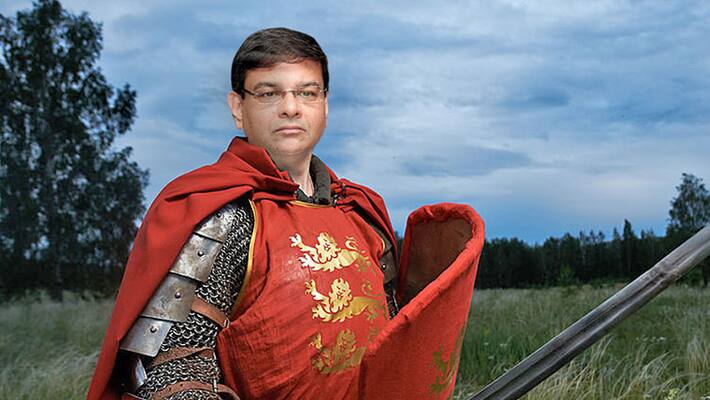 RBI is your knight in shining armour
In the face of increasing debit and credit card fraud and rising security breaches at bank's automatic teller machines (ATMs), the RBI, came down hard on banks and in a circular dated August 11,2016  the Apex bank clearly stated that customers will have zero liability in case of an online fraud due to poor IT security at a bank or an e-wallet said a report in the Times of India. RBI has said there should be 100% reimbursement if the customer reported the fraud within three days. Last year in May RBI also mandated that as opposed to magnetic  strips now all banks have to ensure that they issue chip-based  debit and credit cards. It made it mandatory from September 1, 2015 (later extended to January 31 this year), and setting December 31, 2018 as the deadline for replacement of all magnetic stripe-based cards. And finally, to address the ATM end of the problem, the central bank ordered all operators to ensure that their existing machines can process "EMV chip and PIN cards by September 30, 2017" while "all new ATMs shall necessarily be enabled for EMV chip and PIN processing from inception, " said the TOI report.
How do these frauds happen
According to a report in the Deccan Chronicle, fraudsters initiate the card fraud by duplicating your card at ATMs (skimming) or point of sale (POS) terminals or by securing your customer details through e-mails (phishing) or over the phone (vishing).
What you should do in case faced with an ATM or debit/credit card fraud
You should immediately contact your bank and get your card cancelled, call your relationship manager (if you are a fat cat) or your call centre or send an email but ensure that you get your card cancelled in the time-period stipulated by your bank or else it will assume that you have accepted the fraudulent transaction and try and shrug off its responsibilities. Also be conscious of the fact that if any fraud has occurred before you got you welcome kit/cards from the bank then the bank has to be held responsible. Also once the bank agrees that the transaction was fraudulent it has to reverse the transaction.
If the bank does not agree with your complaint
According to the Deccan Chronicle report, if your bank disagrees with your complaint then you can approach the banking ombudsman. If you are not satisfied with the ruling of the banking ombudsman, you can then approach the appellate authority (deputy governor of RBI) within 30 days of the order or else you will need to take legal recourse and lodge an FIR.
Last Updated Mar 31, 2018, 6:39 PM IST