Rajan says he will cut interest rates again if Monsoon is good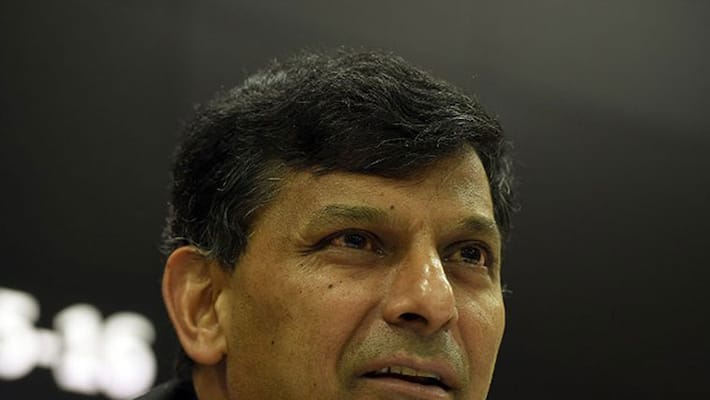 The Reserve Bank of India (RBI) may further lower interest rates if inflation continues to ease and the monsoon turns out to be good, RBI governor Raghuram Rajan said on Friday.
"We are looking at inflation. If it continues on a downward path, that would create room (for further rate cuts)," he said.
  Earlier this month, RBI reduced its policy rate by 0.25 percent to 6.5 percent -- its lowest level in more than five years. While this was the first rate cut after a gap of six months, RBI has lowered its rate by 1.5 percent cumulatively since January 2015. Still, the industry wants further rate cuts from RBI to boost investment. During the same time period, the banks have lowered their own lending rate by 0.25-0.5 percent.
    Rajan, who is in Washington for the spring meetings of the International Monetary Fund and the World Bank, further said RBI is also looking at how the monsoon progresses this year after two consecutive bad years. "We are looking for signs of a good monsoon. Unfortunately, India is still somewhat sensitive to monsoons though people 䡐nd it hard to see a link between monsoons and food prices. But there is potentially (a link), with this being the third bad monsoon in a row (if) that happens," Rajan told business daily Wall Street Journal in an interview. He further said India has got it "right" when it comes to managing the macro-economic scenario even as several other economies, including emerging ones, were struggling amid overall tough global conditions.
Rajan said India has narrowed its deficits to ensure greater 䡨exibility to manage its economy through the turbulent global scenario. He also praised US Federal Reserve Chair Janet Yellen for paying more attention to emerging markets in her policy for the US markets. "They certainly are paying more attention and talking about paying more attention, which I think is a very welcome step... I think that's changed quite a bit under Yellen," he said
Last Updated Mar 31, 2018, 7:00 PM IST