Rajan criticises unprofitable start-ups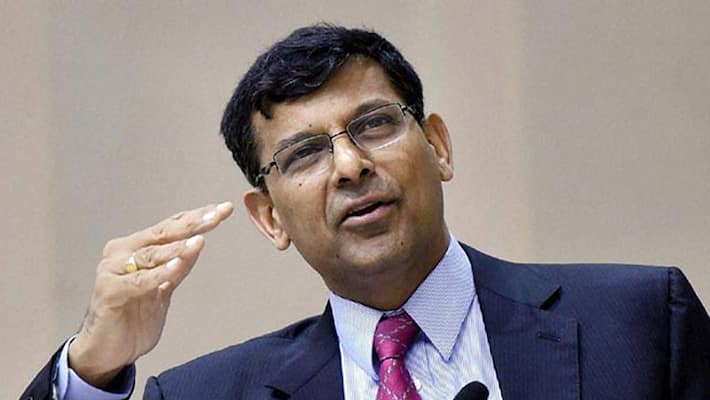 Raghuram Rajan, RBI governor has raised concerns about the business model of Indian start-ups at a time when most Indian e-commerce companies are struggling to raise cash as they bleed investor money to fund deep discounts.
"If the only reason you are getting revenues, not profit, is because you are selling based on 50 per cent discount, it can't be viable in the long run," he said. Rajan was speaking after delivering the YB Chavan memorial lecture in Mumbai.
He was quick to acknowledge that many businesses are in different stages of their life-cycle with some trying to establish the viability. "All these businesses are trying to establish viability, some are still being financed in a big way," he said, adding that it is natural for some of them not to work which will lead to shutting down the business.The remarks come amid dwindling valuations of some successful Indian start-ups, which are being partly attributed to the high stress on discounting in the business model.
Many of the start-ups depend on capital injections from venture capital funds and some have also closed down. "I think this (shut down) is a natural process and we  should not stand in the way and lament too much," Rajan said, making a strong case for policies which will make it easier for start-ups to exit so that resources can be used productively.
Given the competitive nature of things, it is also essential to have safety covers including health insurance,unemployment insurance and pensions, he said, adding that such nets can ensure "social peace". Welcoming that it has become "reputable" for being an entrepreneur, Rajan made a plea for being resilient, saying "the enterprise started by an entrepreneur can fail, the people should not fail".
He said the conditions for starting up are improving by the day on the back of interventions by the government and regulators which have upped the infrastructure and logistics support. However, there is a lot which needs to be done, he said, flagging skilled talent as a key prerequisite for the country. 
There are many other soon to be introduced aspects which will help the startup ecosystem, Rajan said, pointing out to Bankruptcy Code which he expects to be introduced in the current session of the Parliament, and also the introduction of the Small Finance Banks.
Last Updated Mar 31, 2018, 6:39 PM IST