Jan-Dhan accounts strangling the poor
Why should the Jan-Dhan account holders be prosecuted for the misdeeds of others?
Close to ₹21,000 crore has been deposited in Jan Dhan bank accounts since demonetisation set in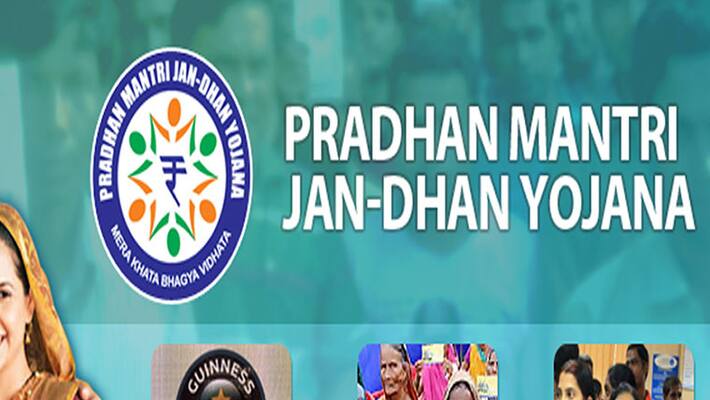 Sheetal Yadav, a resident of Uttar Pradesh has complained to the PMO that her Jan-Dhan account in the SBI Meerut branch has suddenly received a deposit of nearly ₹100 crore, says a report in the Financial Express. This was after the bank officials failed to address her issue.
Sheetal is a worried woman because the taxman's axe will fall on her for no fault of hers. The Finance Ministry has recently cautioned Jan Dhan account holders that they will be prosecuted under the Income Tax Act for allowing misuse of their bank accounts through deposit of other people's money in old ₹500/1,000 denomination notes.
The question that arises is that why should the account holders be prosecuted for the misdeeds of others. Here Sheetal has complained to the banks regarding this discrepancy in her account and yet her complaint is not being solved. A woman who earns a meagre salary of ₹5000 from a packaging company cannot have such a huge amount in her name. Sheetal and her husband are illiterate and not so learned in the ways of finance, nor are they updated with the numerous changes in banking rules and regulations, ultimately the police will come looking for them and they have will no means of explaining themselves.
This is one of the latest cases in the spate of mysterious deposits being made in random Jan-Dhan accounts. A phenomenon which started soon after the Prime Minister Narendra Modi announced demonetisation on November 8, 2016.
Similarly, in a report in Hindustan Times, Taxi driver Balwinder Singh woke up on November 4 to discover that a sum of ₹98,05,95,12,231 had been credited into his State Bank of Patiala account. Before he could figure out what was happening it was withdrawn the next day. He also approached the bank officials but his pleas were unattended and he was given a new passbook without reference to the huge deposit. And there are more such cases.
Also read: Suspicious transactions: IT starts scrutiny of bank accounts in Kerala
The Pradhan Mantri Jan-Dhan Yojana (PMJDY) was meant to be a boon for the poor. PMJDY accounts are opened with zero balance.
Now, after more than a month since demonetisation has set in black money hoarders and money launderers have secured and established different ways and means to transfer, convert or hide their black money and ill-gotten wealth.
In the case of Jan Dhan accounts, the holder can deposit up to ₹50,000. According to a news report on November 23, close to ₹21,000 crore has been deposited in Jan Dhan bank accounts. Needless to say, all this amount is not hard-earned white money. Most of this amount has been found in bank accounts that were previously empty or had little to show in terms of deposits. The maximum that can be deposited in a Jan Dhan account is ₹1 lakh a year and also there are accounts where the lower limit is ₹50000 if the authority do not follow the Know Your Customer norms. So, these accounts are an effective medium for money hoarders.
Also read: Whopping: ₹21,000-crore deposited in Jan Dhan accounts
Now comes the bank involvement in this Jan-Dhan hera pheri. In a report in Indian Express, they had  found that many Jan-Dhan account holders in Uttar Pradesh villages had reported that they had never deposited anything in their accounts and yet their accounts, essentially a zero balance account was showing deposits of ₹1. The investigation revealed that bank officials were quietly making one-rupee deposits to reduce the branch's tally of zero-balance accounts. To show on record that the banks don't have any zero balance accounts this was done.
This is not the only way in which banks are involved. Since the money is being rerouted into these accounts there are bank officials also part of this money racket. While in some cases the poor are being promised heavy commissions to deposit others money into their accounts, in other cases, unaware bank account holders have had influx of mysterious deposits of money. On asking the bank, the details are either hidden or just shrugged off as a calculation or printing mistake on the part of a bank employee.
Also read: Demonetization: Forget hoarders, India's bankers are the real traitors
Last Updated Mar 31, 2018, 6:42 PM IST