Politically difficult to fast-track reforms: Rajan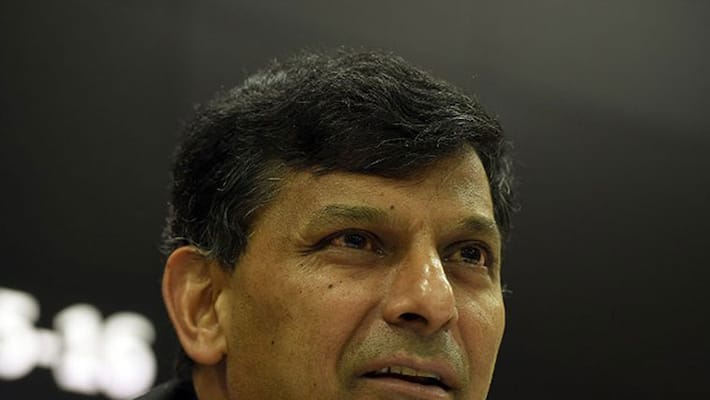 Rajan also said labour market reforms can boost growth, but the process may draw opposition. 

Delivering a lecture on "The Global Economy and India" here, the former Chief Economist of IMF said new rules need to be evolved for international monetary policy and called for the emerging markets like India to "speak up and raise their voice louder" to have a say in setting the global agenda. 

The Governor said India is fairly safe from volatile global economy and it has posted 7.5 percent growth despite two droughts and weak international market. 

"Despite two droughts and weak international market scenario, we are registering about 7.5 percent growth because of macro level stability," 

While there is a need to ensure further growth of macro level stabilisation, the country would have to keep the inflation under control and cleanse the banks, he said. "This can strengthen macro level stability," he said. 

Coupled with macro level stability, maintaining reforms would attract both international and domestic investors and spur activities, Rajan said. 

Stating that structural reforms are important for elevating the potential of economy, the RBI Governor said degree of competition and level of participation of different segments of society should be raised in order to bring more and more people into the workforce. 

However, it may be difficult politically to speed up structural reforms and while labour market reforms can boost growth, the process may draw opposition, the outspoken Governor said. 

Describing a good policy as the first line of defence for the economy, he said, in order to ensure safe borrowings, the country should try to opt for long-term borrowings instead of going for short-term ones. 

On the need for intervention in the realm of exchange rate to reduce volatility, Rajan said the country's foreign exchange reserve has gone up to 360 billion dollars, which can also be described as a strong line of defence for Indian economy in the context of adverse global scenario. 

"We are now fairly safe against global volatility, provided we continue maintaining this policy," the RBI Governor said adding that Indian economy is not as vulnerable at present as it was in 2013. 

Stating that there may be uncertainties because of the policies of other countries and volatile international market, he said India, which remains largely protected and vigilant, should focus on building a strong policy.
Last Updated Mar 31, 2018, 7:02 PM IST