PM Modi's new plan to eradicate poverty in India by 2032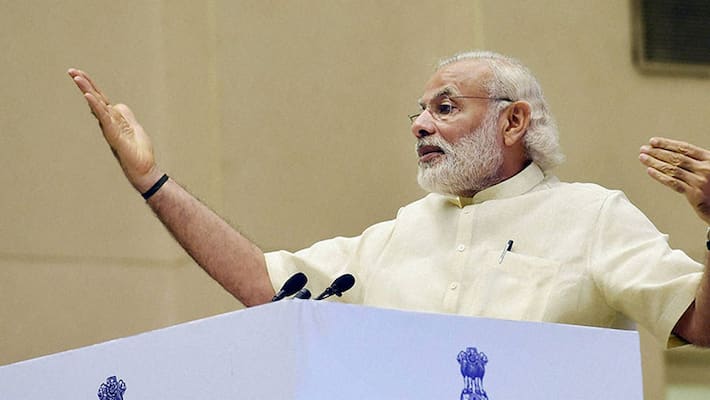 Prime Minister Narendra Modi's, Transforming India plan, an ambitious action plan finalised after two months of brainstorming has recommended a slew of reforms to be implemented by ministries and departments to eradicate poverty and enable the Indian economy to grow by 10% per annum until 2032. This, according to the action plan, will totally eradicate poverty from India in the next 16 years and also create 175 million new jobs.

  "Growing at 10 per cent will transform India - India will be a $10 trillion economy with no poverty in 2032," the plan states. In 2015-16, the size of the Indian economy was a little over $2 trillion and the gross domestic product growth was around 7.6 per cent. As part of first steps in this grand plan, the government has set out to implement WTO-compatible procurement norms by 2017-18, achieve 100 per cent rural electrification by May 2018, increase rural teledensity to 100 per by 2020, reach broadband connectivity through optical fibre to all gram panchayats by December 2018 and have 175 million broadband connections by 2017.
  The 23-page action plan also envisages reforms in the agriculture and allied sectors, including deregulation of genetically engineered (Bt) insect-resistant pulses by 2017-18, creation of buffer stock for pulses by 2017-18 and target 15 million metric-tonnes of fish production by 2020. It also plans to implement seeding of Aadhaar number in 90 per cent of ration cards by the end of FY17. PAN (Permanent Account Number) is to be made mandatory for all businesses and entities and serve as unique business identifier also by the end of FY17.
 
Last Updated Mar 31, 2018, 6:32 PM IST