Want a seat of your choice on domestic flights? Pay extra for it
Choosing a particular seat, especially the window ones and those with more leg space, comes at extra cost
Travelling as a family on flights will become more expensive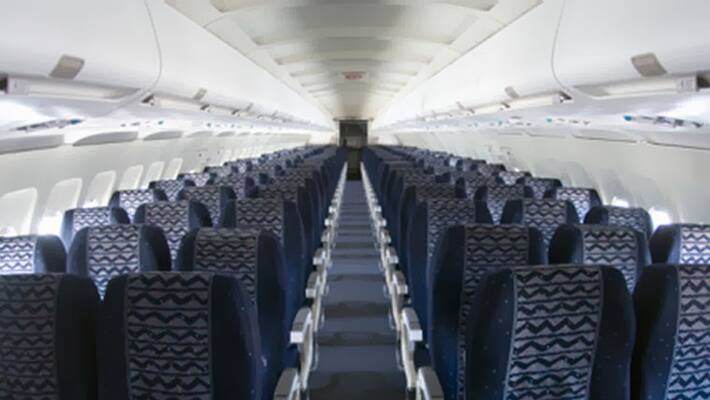 Now, this is not a news one wants to read, especially when air travel in India is not what you call extremely affordable.
According to a report in PTI passengers will be now need to pay extra if they even choose the middle seat. How weird is that?
The middle seat has been like that kid in class who no one wants to have on their team but is forced to because the teacher is watching. But now, that kid in class is in demand. Airline operations will be demanding that you pay extra for it.
Already some domestic airlines were charging extra if a passenger wanted a window seat or even the aisle seat. Now the selection fee gets extended to the middle seat. But this extra charge applies to those who have booked their tickets online and want to do a web check-in as well. If the passenger stands in line at the ticketing counter and gets their ticket checked in then they are free to choose their seat on availability basis.
Anyone with long legs or problems with sitting in cramped places will now have reason to worry about comfort on flight as even seats with extra leg space will be up for grabs now that it is payable.
Jet Airways, IndiGo, Go Air and Spice Jet  were already charging  a seat selection fee for the middle seat onboard their domestic flights, while Air India and Vistara levy a seat selection fee only for middle seats that are located in the front or exit rows where a passenger gets extra leg room.
Earlier, people who used the web check-in facility, benefitted in terms of seat selection as they used to get their choice of seats free of charge as opposed to those who did a physical check-in.
It is expected that this unfavourable move might reflect in the reduced sale of tickets. Especially if more than three people of a family are travelling then finding seats together will prove to be a difficult as well as expensive proposition.
Travel is now becoming increasingly expensive in our country. There was a time when air travel was considered more economical can than trains because of their competitive rates. Now, in order to increase profits these methods have been adopted.
Even express and superfast trains in the country have upped their fares and then there is talk of variable pricing as well. This certainly does not bode well for passenger movement across the mediums.
Also read: Rail fares to rise by 10-50% : Railways adopts surge pricing
Last Updated Mar 31, 2018, 6:39 PM IST