Only this bank will allow you to exchange ₹500, ₹1000 notes
Only RBI will exchange old ₹500 and ₹1000 currency notes
However, old ₹500 can be used at various places till December 15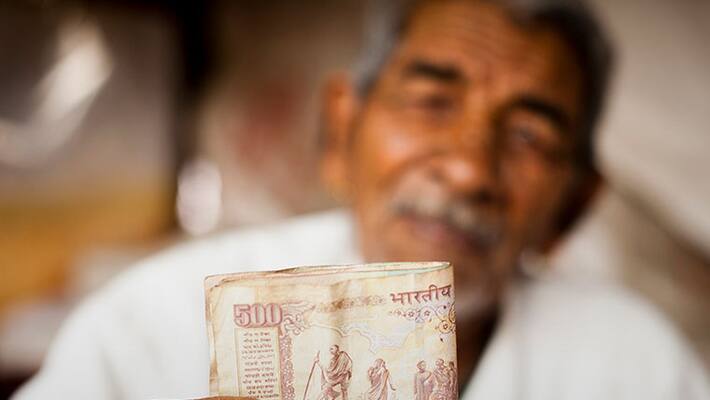 The Centre had announced that no banks will accept ₹500 and ₹1000 currency notes from Thursday midnight.
Thus now, the demonetised notes will be accepted at the RBI branches. An individual can exchange maximum of ₹2000 per day.
The Reserve Bank of India has sent a circular to its branches in the states with this regard.
In addition, the old ₹1000 will not even be accepted at government offices including at government post offices, hospitals, milk booths, railway ticket booking centres, mortuaries to pat pay electricity bill and water bills.
However, old ₹ 500 currency notes can be used till 15th December. The exchange is restricted to a few particular places. Here is a list:
1) Pre-paid mobile top up (up to ₹ 500 only)
2) Consumer cooperative outlets (maximum up to ₹ 5000)
3) Payment of fees in state/central government colleges
4) Foreigners can exchange their foreign currency (up to ₹ 5000 in a week)
5) Water and electricity balance amount can be paid (but restricted only for domestic use)
6) Toll fee (3rd December to 15th December only)
7) Payment of fees in Municipality schools (up to ₹ 2000 only)
8) Government hospitals
9) Railway tickets
10) Public transport
11) Flight tickets
12) Milk booths
13) Crematorium/mortuary
14) Petrol pumps
15) Metro train tickets
16) Purchase/sale of pharmaceuticals (doctor's prescription is mandatory)
17) LPG gas cylinder
18) Railway catering
19) Telephone bills
20) HOPCOMs outlets
21) Court fine and payment of taxes
22) Purchase of seeds in government owned outlets
23) Entry fees in Government owned monuments
Last Updated Mar 31, 2018, 6:57 PM IST