Ola slashes 'share' fares by up to 45%
Ola has slashed fares of its 'Share' offering by up to 45%
Ola has reduced fares across 7 cities where 'Share' is available.
The highest reduction has been done in Mumbai and Bengaluru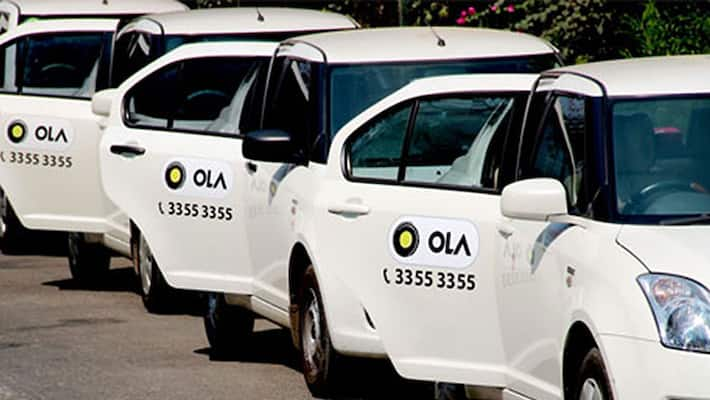 Taxi aggregator Ola has slashed fares of its 'Share' offering by up to 45% and expanded this service to three more cities.
Ola has reduced fares across 7 cities where 'Share' is available. The highest reduction has been done in Mumbai and Bengaluru, where the fare has been revised to about ₹3 per km.
Ola's Share service is also available in Delhi, Hyderabad, Chennai, Kolkata and Pune which will see effective rates coming down to around ₹3 per km.
Ola's US based rival Uber also has a similar offering under 'Uber Pool'.
Ola has expanded 'Share' services to Chandigarh, Jaipur and Ahmedabad, taking the total number to 10 cities.
The reduced fare will also be applicable in these cities.
"Shared mobility is one of the key focus areas for Ola as it enables far reaching benefits like reduced pollution and congestion-free roads. We are constantly working to upgrade this experience for users as well as the driver-partners," Ola CMO and Head of Categories Raghuvesh Sarup said in a statement.
He added that use of technology to optimise same route sharing has ensured that a majority of its rides are fully occupied and on-route deviation time is minimal.
"This helps Ola Share in becoming the most eco-friendly and pocket-friendly ride...With immense demand for the service and improved matching rate, we have been able to bring down fares to as low as Rs 3 per km," he said.

While the company did not disclose the number of rides taken through Ola Share, it said the offering has helped save upwards of 48 lakh kilograms of carbon emissions along with over 20 lakh litres of fuel in the last 8-10 months.
Last Updated Mar 31, 2018, 6:49 PM IST