Not easy to sell Tata's UK steel assets says PM Cameron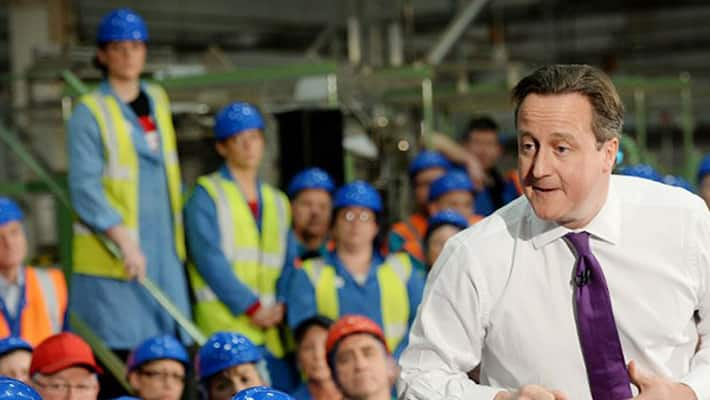 British Prime Minister David Cameron has warned that there was no guarantee that efforts to save British steel units will be successful said a Reuters report, this comes at a time when both the British government and the Tata's are searching for a buyer for Tata Steel's assets in the UK  .
"There is no guarantee of success," Cameron told the parliament on Wednesday. "While I want to do everything we can to secure the future, not only for Port Talbot but also for Scunthorpe and steel-making in Britain, we're coping with a massive oversupply, a collapse in prices from China.""We're trying to be realistic with people that this is a difficult process ... it's not an easy process but we're doing everything we can," he added.
 Tata Steel on the other hand has code-named the sale process of its UK operations as 'Operation Pluto' said a report in The Economic Times earlier, the news report quoted two people familiar with the matter. This comes at a time when the steel maker is urgently looking for a buyer amid continuous losses and poor demand in its UK business. 
'Operation Pluto' was launched in the first week of April after Tata Steel decided to put its entire UK operations on the block, giving up on efforts to revive the business it bought as part of the takeover of Corus at the peak of the commodity boom in 2007. 
Corus Group was code­-named 'Project Colour' almost ten years back when Tata Steel launched an aggressive bidding war with Brazilian steel-maker Companhia Siderurgica Nacional (CSN). Global consultancy KPMG is heading 'Operation Pluto' along with new UK CEO Bimlendra Jha. The UK government and labour unions too are actively engaged in 'Operation Pluto' to avoid any job losses. One of the most important elements of the sale process apart from seeking a buyer is the separation of employees, assets, customers, products, contractual liabilities and intellectual property rights between the UK and Netherlands business. Even though both the businesses are separate legal entities, they share many common linkages.
Last Updated Mar 31, 2018, 6:58 PM IST