'No' Make-in-India: Manufacturing nosedives
Growth in industrial production is the lowest in 10 years
Indicating that investment cycle is stubbornly stuck in a shell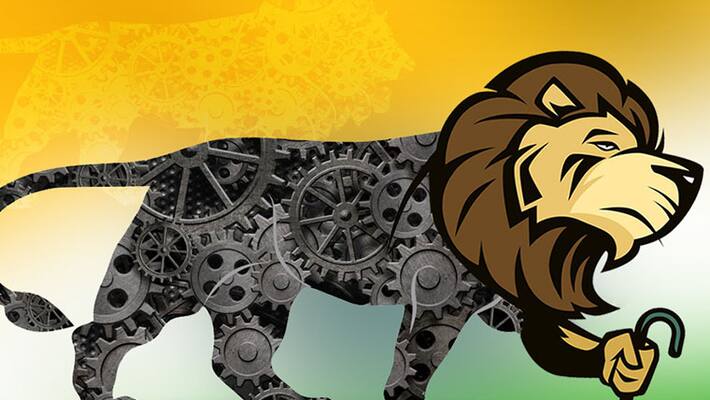 Prime Minister Narendra Modi's  ache din continue to elude us as now according to a report in the Mint, industrial growth during the first five months of the current fiscal year has been the lowest in at least 10 years, as per the Index of Industrial Production (IIP) data compiled by Bloomberg.
According to the report,  industrial growth was -0.27% during the April-August 2016, the lowest since April-August 2009, the year the Lehman crisis hit global markets. Far from a recovery, the IIP data indicates a deepening gloom in the industrial sector.
Contracting for the second month in a row, industrial production dipped 0.7%  in August due to a slump in manufacturing and mining.
Industry body Assocham said the August IIP number is a, "Dampener with a huge drop in capital goods, meaning the investment cycle is stubbornly stuck in a shell".  Earlier this month, the Reserve Bank reduced the key interest rate by 0.25%, bringing it down to a 6-year low of 6.25%.
In the manufacturing space, capital goods brought about the maximum fall. The factory output, as measured by the IIP, had slipped to an 8-month low of (-)2.5% (revised) in July on account of declining output in manufacturing and capital goods sectors. The IIP slump in August is lower than in July. On a cumulative basis, the factory output in April-August contracted by 0.3%, compared with a growth of 4.1% in the year-ago period.
"Satisfactory monsoon, upcoming festive demand and recent cuts in interest rates have the potential to lift the growth in coming months," said Ficci Secretary General A Didar Singh.
Image courtesy Guruprasath R 
Last Updated Mar 31, 2018, 6:59 PM IST