Nirmala Sitharaman raps Rajan's 'views' on Indian economy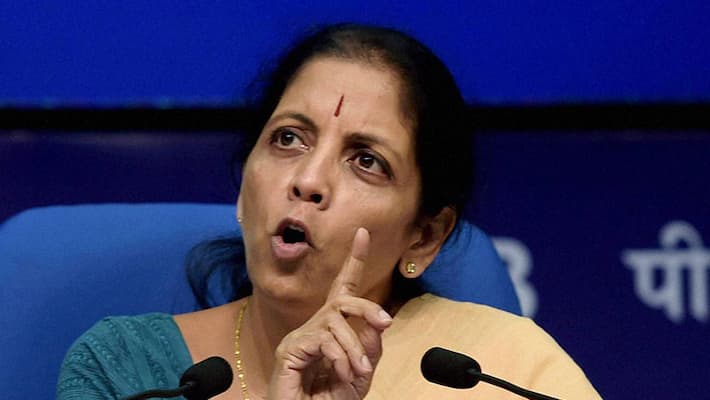 After denying reports that he has differences with Finance Minister Arun Jaitley, now Raghuram Rajan, RBI governor has found a new critic in commerce and industry minister Nirmala Sitharaman, who has not taken too kindly to his description of the economy as the "one-eyed king in the land of the blind" saying better words should have been used to describe the situation.
"I may not be happy with his choice of words. I think whatever action is being taken by this government is showing results. FDI is improving; there are clear signs that manufacturing sector is reviving. Inflation, current account deficit is under control," said Sitharaman.
Sitharaman pointed out that Rajan had earlier said that India is on the cusp of a revolution. "If better words were used to say whatever he wanted to say, it would have gone down better."
The government appears to have found Rajan's statement, made in an interview in Washington to MarketWatch, which is published by Dow Jones  and is part of The Wall Street Digital Network, embarrassing.
"I think we have still to get to a place where we feel satisfied. We have this saying, 'In the land of the blind, the one-eyed man is king'. We are a little bit that way," Rajan had commented when asked for his opinion on the 'bright spot' theory and what is his 'secret sauce' to ensure this positioning.
Rajan, known to have frank views on state of affairs in the Indian and global economy, had also said that "a bunch of good things have happened" in India, but there are "still some things to do".
"We feel things are turning to the point where we could achieve what we believe is our medium-run growth potential. Because things are falling into place. Investment is starting to pick up strongly. We have a fair degree of macro-stability. Of course, we are not immune to every shock, but immune to a fair number of shocks," Rajan had further stated in the interview.
Last Updated Mar 31, 2018, 7:02 PM IST