Nilekani bats for Indian start-ups
Nandan Nilekani, Infosys co-founder says Indian start-ups have entered an exciting phase
This comes after Kishore Biyani, founder, Future Group said that Indian start-ups are 'hopeless'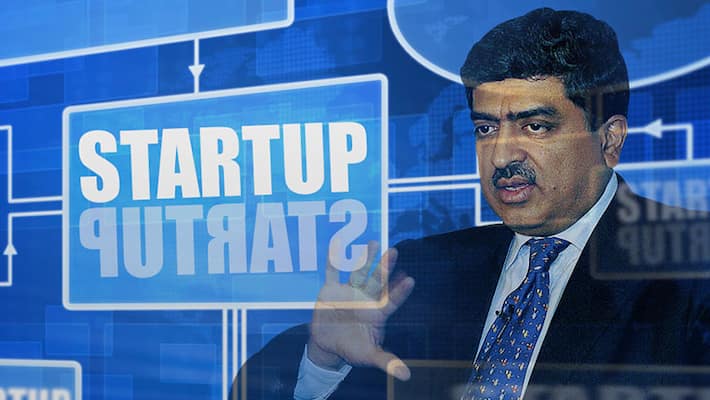 Nilekani might be the only man rooting for Indian start-ups especially as his friend Kris Gopalkrishnan another co-founder of Infosys recently said that 70% of start-ups will fail and Kishore Biyani, founder, Future Group also said that Indian start-ups are 'hopeless'.
"I am very bullish on the Indian start-up scenario", the brain behind Aadhaar told PTI in an interview."I think we are entering a new phase where we are seeing breadth and depth of start-ups".
On several start-ups shutting shop, Nilekani said its the nature of the business."The very nature of start-ups is that many ideas get funded; some ideas succeed; and some have to be revisited or pivoted...thats the nature of this whole venture economy".
He is not be far from the truth as Indian start-ups especially ecommerce firms are staring at extreme financial despair. Flipkart is now working towards cutting costs after burning an estimated $50 million a month and clocking up more than ₹2000 crore in losses last year. After Binny Bansal replaced Sachin Bansal as CEO, he has been overhauling the system at the management level and said the firm was expected to turn profitable in three years. Similarly Snapdeal's losses have increased five times to Rs 1,319 crore for the year ended March 31, 2015 from Rs 264.62 crore in FY14, according to the company's filing with the Registrar of Companies. The going is so tough that serial entrepreneur Kashyap Deorah told Asianet Newsable that Indian ecommerce firms are on a suicide mission. Valuations of these firms have reflected all of this financial chaos too as Flipkart is now valued at around $9-$10 billion as opposed to $15 billion earlier.
Other start-ups like Housing.com, Foodpanda and Zomato have had a similar roller-coaster ride of cost-cutting, retrenchment and valuation mark-downs.  
Nilekani himself has a stake in the pie as he has recently invested in Mubble an app that tracks telecom spends and automotive products company Sedemac Mechatronics.
He said that in the start-up business, some companies would succeed and some would not. Some companies will start with an idea but then pivot couple of times before they stabilise on a sustainable idea.
"So, thats the nature of the activity. That does not bother me the least," he said.
Nilekani also said that many start-ups would not succeed but entrepreneurs gain tremendous experience and can to go to another start-up.
"They can learn from the experience of the previous failed start-ups. I see it as part of that," he said. According to him, while there might be some challenges on follow-on funding for very large firms, its an exciting time if one looked at the larger scenario. He said more and more start-ups are being set up and their quality is also increasing with players doing "very interesting things".
There is a huge buzz on college campuses, which themselves are becoming pro-startups and encouraging their graduates to start companies, Nilekani said.
"Lot more Indian money is also coming into the start-up world. So, people like us who already built a company are now providing funding and being mentors and all that", he said.
Painting a positive picture, Nilekani said Indian money flowing into the sector is meant to build companies in the country and people with operative experience having already served in companies can chip in with advice for start-ups.
"Its private money (Indian money) so they (start-ups) are not obligated to their LPs (limited partners), or exits or returns to other shareholders...nothing of that type. So, they can take longer term risk. So, its good stuff," he said. 
Last Updated Mar 31, 2018, 6:37 PM IST