Mistry's removal 'absolutely necessary for the future of Group': Ratan Tata
Ratan Tata writes the second letter to employees after Mistry's sacking.
Tata claims Mistry's exit 'absolute necessity'.
Promises to give a 'world-class leader' to Tata group.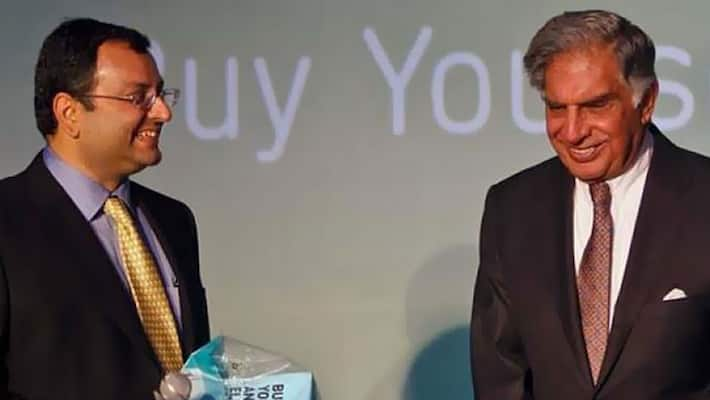 Tata Groups' former Chairman Cyrus Mistry's sudden exit has stirred much controversy and buzz, and it seems it is not dying down anytime soon as both Mistry and Ratan Tata are quite vocal and public with their allegations. 
In his most recent statement, Ratan Tata avenged Cyrus Mistry's claims by saying that his removal was 'absolutely necessary' for the future success of the Tata Group. On a letter to his employees the interim chairman, Ratan Tata wrote "The decision to change the leadership of Tata Sons was a well-considered and serious one for its board members. This difficult decision, made after careful and thoughtful deliberation, is one the board believes was absolutely necessary for the future success of the Tata Group," 
This letter from Ratan Tata came after Mistry refuted the claims of mishandling of the dispute with DoCoMo and stated that Ratan Tata was a party to all the decisions taken regarding the Japanese telecom company. 
It is believed that one of the reasons why Mistry was suddenly sacked as the Chairman of Tata Group by Tata Sons last month is due to the handling of a $1.17 billion compensation that was slapped by arbitration panel over breach of agreement with DoCoMo. 
In his defence, Mistry's office issued in official statement reinstating that all decision regarding DoCoMo and the dispute were taken after unanimous approval of Board of Tata Sons as well as Ratan Tata. 
The recent letter is the second one after Cyrus Mistry's exit and Ratan Tata maintained that Group companies should focus on profit margins and market position and should not be comparing themshelves with their former self. 
Tata wrote in this letter written to more than 6.6 lakh employees of this $100 billion group that "The focus has to be on 'leading' rather than 'following',"
About the group's culture and ethos, Tata wrote, "we are steadfast in our resolve to maintain the Tata culture and value system that all of us have worked so hard to nurture over the decades."
78-year-old, Ratan Tata who retired four years back, justified his come back as the interim Chairman for "maintaining stability and continuity of leadership" and promised to give the group "a world-class leader" when a full-time boss is appointed.
The letter also praised the spirit of the Tata employees by stating, "During its long history, the group has faced and overcome many challenges. Our employees have displayed their spirit at all times to create great companies that have delivered value to the shareholders."
Last Updated Mar 31, 2018, 6:44 PM IST