Shocking: Mistry fired due to 'management' issues?
News reports claim that Cyrus Mistry could have been fired due to 'management' issues
Ex-finance minister P Chidambaram, solicitor General Mohan Parasaran and former Justice RV Raveendran were consulted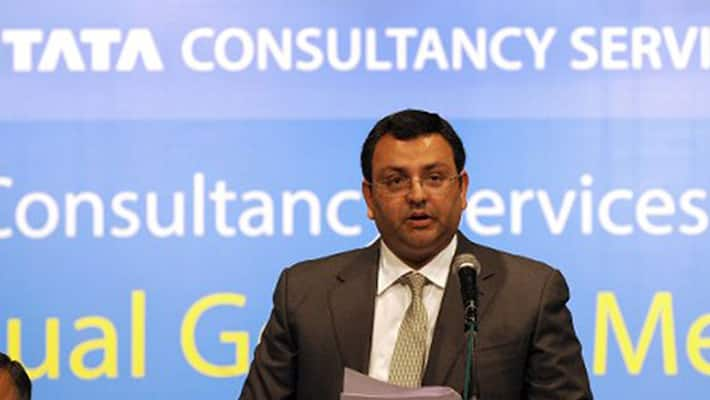 Corporate India was completely taken by surprise when the Tata Sons announced on Monday evening that its chairman Cyrus Mistry would be replaced by Rata Tata for an interim period till the selection committee decided on the new candidate.
 Not surprisingly then rumour mills were working overtime. A report in CNBC-TV18  claimed that Mistry could have been sacked due to management issues. It also claimed that ex-finance minister P Chidambaram, solicitor General Mohan Parasaran  and former Justice RV Raveendran were consulted before the Tata's took the decision.  
Following are 8 things you must know about Mistry
Mistry is an Irish-Indian businessman who became chairman of Tata Group, on 28 December 2012.
He was the sixth chairman of the group and the second not to be named Tata, after Nowroji Saklatwala.
His father Shapoorji Pallonji is the largest shareholder in the Tata Group with a stake of 18.5% in Tata Sons. He was also recognized by Forbes as the "richest person of Parsi descent", said a report in the Financial Express.
He studied at Mumbai's reputed Cathedral school and graduated from the Imperial college with a degree in civil engineering and then a post graduate degree from the London Business school
Mistry's grandfather first bought shares in Tata Sons in the 1930s, a stake that, as of November 2011, stood at 18.5%, which is in the hands of Mistry's father, the largest single shareholder in a firm mostly controlled by trusts.
According to the Financial Express, Mistry joined the board of Shapoorji Pallonji  in 1991. Three years later he was appointed managing director of the Shapoorji Pallonji Group. Under him, Shapoorji Pallonji's construction business grew from a turnover of $20 million to almost $1.5 billion. Mistry oversaw the diversification of Shapoorji Pallonji from construction to design and building of complex projects in the marine, oil and gas and rail sectors. The group employs over 23,000 people and has a presence in India, the Middle East and Africa. Thus he has experience in construction, entertainment, power and finance.
Cyrus has two sisters, Laila and Aloo. His sister Aloo is married to Noel Tata, the half-brother of Ratan Tata.
Mistry is married to Rohiqa Chagla, the daughter of lawyer Iqbal Chagla and the granddaughter of renowned jurist M.C. Chagla. Together, Mistry and his wife have two sons.
Last Updated Mar 31, 2018, 6:57 PM IST