Market regulators question Tata after Mistry's allegations
Cyrus Mistry alleges $18-billion write-down at some listed Tata firms
Exchanges have asked Tata Motors, Tata Steel, Indian Hotels, Tata Teleservices and Tata Power, to provide full details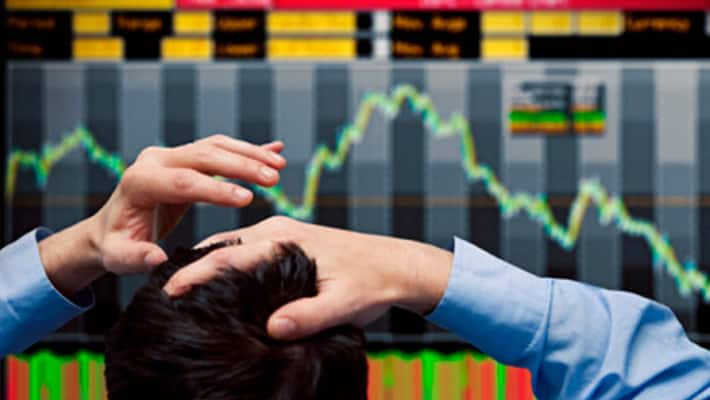 In a fresh turn of events in the Tata-Mistry saga, leading stock exchanges Bombay Stock Exchange (BSE) and the National Stock Exchange (NSE) on Wednesday sought clarification from various listed companies of the Tata Group about the allegations made by erstwhile chairman Cyrus Mistry about the $18-billion possible write-down at these firms.
The exchanges have asked these companies, including Tata Motors, Tata Steel, Indian Hotels, Tata Teleservices and Tata Power, to provide full details about these issues.The notices from the stock exchanges followed reports about Cyrus Mistry, who was ousted as chairman of the group's main holding company Tata Sons, disclosing possible writedown to the tune of $18 billion (Rs. 1.18 lakh crore) faced by the conglomerate.
The exchanges have asked the companies to provide "clarification/confirmation on the news item in detail. "The companies have also been asked to explain "whether such event/negotiations/article stated in published news were taking place? "If so, you are advised to provide the said information along with the sequence of events in chronological order and the material impact of this article on the company," the exchanges said.
The companies have also been asked about, "Any information that has not been announced to the exchanges" as required under the Listing Regulations.The companies were yet to respond to the exchanges.
Market regulator Sebi is also keeping a close tab on the high profile Tata-Mistry case and will look into any possible breach of corporate governance norms and listing regulations at the listed companies of over $100 billion conglomerate.
"We are taking note of each and every development and will act immediately if there is any hint of possible violation of corporate governance and listing norms or any other regulation under our jurisdiction," a senior official said. The Securities and Exchange Board of India (Sebi) is also looking into the alleged disclosure made in the purported letter written by Mistry to Tata Sons' board members including about financial and other irregularities as also lapses on the corporate governance front, sources said.
The exchanges are also keeping a close watch on the price movement and trading activities of over two dozen listed companies of the Tata Group, which have seen an erosion in value in last two trading sessions after the surprise ouster of Mistry in less than four years of being made Tata Sons chief.
The price movement and trading volumes for few days prior to the surprise announcement will also be looked into. In an explosive confidential email Mistry warned that the salt-to-software giant may face Rs 1.18 lakh crore in write-downs because of five unprofitable businesses he inherited. Mistry said he inherited a debt-laden enterprise saddled with losses and went on to single out Indian Hotels, passenger-vehicle operations of Tata Motors, European operations of Tata Steel and part of the group's power unit and its telecommunications subsidiary as "legacy hotspots".
Last Updated Mar 31, 2018, 6:43 PM IST