Maggi is king again: Leads category with 57% market share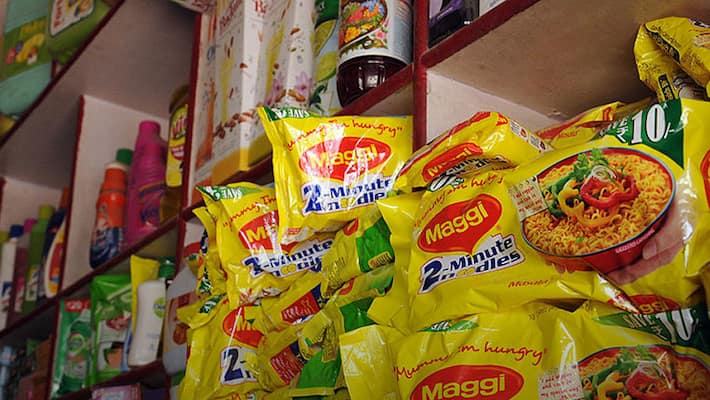 Nestle India's instant noodle brand Maggi, whose sales were badly hit by an FSSAI ban last year, has regained its leadership position capturing 57% share of the market in June, according to Nestle's own assessment that it shared with analysts. 

The company claimed that within nine months of the relaunch--after it had taken the instant noodles brand off the shelves--Maggi had reclaimed its perch. A renewed marketing and branding campaign, along with launching a slew of variants had also helped.

In November, when the company relaunched Maggi after a five-month hiatus, it's market share had slid to 11%.  By December 2015, it had recouped much of the lost ground with a 35% market share, Nestle told financial analysts and institutional investors.
 
"Growth in India turned positive in June due to good progress with the Maggi noodle relaunch and favourable comparables. We regained a leading market share position. India kept gaining momentum one year after the start of the Maggi noodle withdrawal," Global food and nutrition giant Nestle had said in the statement.
In June 2015, FSSAI (Food Safety and Standards Authority of India) banned Maggi noodles in India following a Bombay High Court order, saying it was "unsafe and hazardous" for consumption after finding lead traces beyond the permissible limit.

Earlier this year, Nestle India launched up to 25 products across various categories in a day to fend off competition.
Last Updated Mar 31, 2018, 6:54 PM IST