L'affaire Mallya: Fear and loathing in India Inc.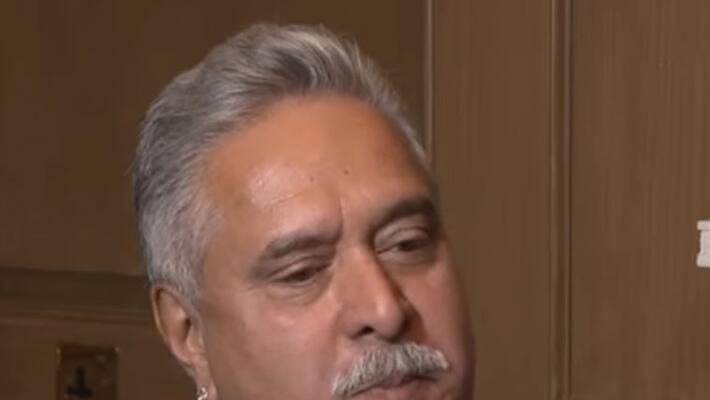 Debt-ridden corporate India could be squirming as the public outrage against defaulting tycoon Vijay Mallya grows shriller. According to the Credit Information Bureau India (CIBIL), a company set up by banks to collect defaulter information, there are 5,275 other 'wilful defaulters', who owe India's banks ₹56,521 crore ($8.56 billion). Blue-chip companies ranging from Reliance Industries (₹1.81 lakh crore) to L&T (₹83,000 crore) to IOC (₹95,000 crore) are weighed down by massive amounts of debt. Then there are infrastructure firms such as the Adani Group and the Jaypee Group whose debt situation is pretty precarious. But the Reserve Bank of India (RBI) is unwilling to tar everyone with the Mallya brush.
Earlier this month Raghuram Rajan, the RBI governor took a sympathetic view of debt-strugglers and urged people to separate the "morality" of defaults and the ground reality of a "tough" business climate. Also recently, under Supreme Court (SC) pressure, RBI was forced to submit a list of defaulters owing  ₹500 crore or more to public sector banks. The SC observed that that the RBI is "clearly not in a fiduciary relationship with any bank" and that it cannot hide information solely because of the 'embarrassment' it may cause. 
"If you look at the list of NPAs, you will find many other industrial houses that owe banks in excess of Rs 20,000-30,000 crore, so what happens to them. How can you keep negotiating with so many large borrowers and actively go after just one guy," said a senior corporate source.
₹
Sporting a carefully manicured goatee, signature diamond studs and a psychedelic floral silk tie, Mallya cockily told London's Financial Times last week, "By taking my passport or arresting me, they are not getting any money." Many Indian businessmen and executives privately agree with Mallya. 
"It is unclear what the government wants. Is there any guarantee that they are going to get the banks money back by arresting him? It's a witch hunt, especially when you compare the amount he owes banks to what other companies owe. It's very clear that they want to make an example of him but what will that really achieve? Will it guarantee that the loans are recovered? Did it happen in the Sahara case" questioned the promoter of a prominent Bengaluru-based blue-chip firm.

 
Subroto Roy, the head of the infamous Sahara group has been in jail for over two years now, after the group failed to meet the Supreme Court's 2012 order to pay more than ₹20,000 crore to the Securities and Exchange Board of India (SEBI) to be returned to investors that had invested in two fraudulent Sahara investment schemes.  Roy too was at the helm of a diversified business empire that spanned financial services, media, airlines, realty and hospitality sectors. Currently SEBI is in the midst of auctioning the group's properties worth ₹16,000 crore to recover funds
A similar fate awaits Mallya's assets as the Supreme Court has now decided to share his and his family members' assets, including those abroad, with the consortium of lenders to whom he owes ₹ 9,400 crores. Recent efforts to sell Mallya's local assets like Kingfisher House in Mumbai or the brands and trademarks under Kingfisher Airlines have flopped miserably with not a single bid coming in for either asset.Mallya on the other hand has offered banks a little over ₹6,000 crore in instalments, with riders that his record be put straight and he be freed from all charges. An offer that banks have refused and the government has gone ahead and revoked his passport, issued non-bailable warrants against him and also wanted to expunge him from the Rajya Sabha.
Sensing the mood, Mallya resigned as Rajya Sabha MP on Monday. "I don't want my name and reputation to be further dragged in the mud and since recent events suggest that I will not get a fair trial or justice, I am hereby resigning as a member of the Rajya Sabha with immediate effect," the entrepreneur said in his resignation letter.
The Central Bureau of Investigation (CBI) has also issued a FIR against him for causing a loss of Rs 900 crore to the public sector bank IDBI and the Enforcement Directorate (ED) has registered a case under the Prevention of Money Laundering Act and is probing why IDBI granted the loan to Kingfisher Airlines even though its own internal report allegedly warned against it. However, media reports suggest that CBI itself feels that its case against Mallya is not strong enough as till now it has no strong evidence of actual criminality, and all these 'strong' measures are only adding to atmospherics and could fall flat in court
"Mallya has offered to pay back more than 50% of the loan, an offer that the banks are not accepting now and are instead insisting on his presence in court. The question really is whether they want him in jail or a reasonable settlement," said the promoter quoted above. As if the flashy businessman was doing the nation a favour with this magnanimous gesture.
"I think it's a bad strategy to force him to come back because I don't think they have a strong case to do what they are doing," Mohandas Pai, the former Chief Financial Officer of software major Infosys said recently.
"Today, there is no proof for or against Mallya, asking him to pay back any money. There is no court order. Dispute is in the court. Court has not given any order. Everybody is saying 'pay back, pay back' but pay back what? For paying back, you need a court order...exactly how much to pay and all that. I think it's being badly handled," he added.
As things get hotter, expect more businessmen to side with Mallya and his ilk rather openly. 
Last Updated Mar 31, 2018, 6:46 PM IST