Know how 'smart' the ₹2000 note is
₹2,000 note will not have a chip supported by nano technology
RBI has clarified that such technology is not in use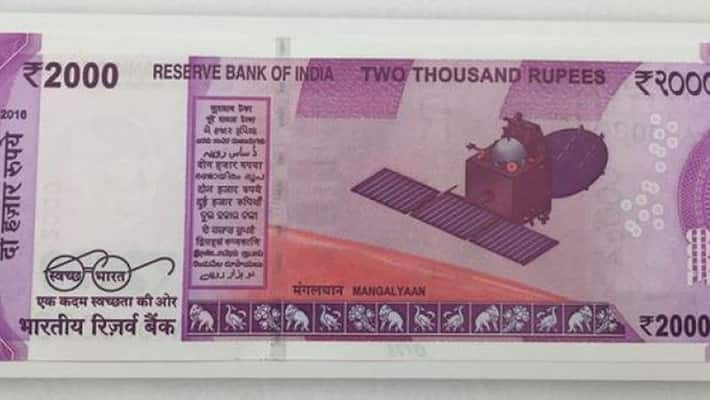 Earlier it was rumoured that the new ₹2000 notes will have GPS chips and will track illegal use of the note. But Alpana Killawala, Principal Adviser at Reserve Bank of India has now clarified that the notes will not have any such technology. 


"Technology to install GPS chip into the notes is not in force right now. So, there is no question of the new notes having any such features. Instead, the notes will have a picture of the 'Mangalyaan' - the Mars journey beside the picture of Mahatma Gandhi," the RBI said.


So, now the question is, with a normal note like before - can the government curb black money effectively? Chances are high that the new notes will simply be used for black money, just like the old notes.
  Note: All these features are NOT in the new ₹2000 currency notes
No citizen can amass huge amount of this currency except banks and post offices, because each denomination of ₹ 2000/- currency note contain GPS chip supported by nano technology.
The GPS enabled tracking system can detect huge amount of currency accumulated in one place via satellite, even if the notes are hidden 120 meters beneath the earth level.
The GPS chip facilitates the financial intelligence unit to detect illegal hoarding of black money.
This technology cannot be installed in the currency of ₹ 500 denomination, as this is expensive in the current market, hence RBI has adopted GPS chip only in ₹2000 notes.
A picture of satellite is depicted on the currency note.
Unlike the picture of Gandhi in the old currency, where his electrotype water mark image has turned towards right side, in the specimen note of ₹2000, the image of Gandhi is turned towards left side.
The (value of money) number 2000 is scripted in Devanagari.
Last Updated Mar 31, 2018, 6:32 PM IST