Indian start-ups need to get their act together:  Biocon MD
The great Indian start-up safari is becoming a tad hairy now that business is not as roaring as it was for some kings of the jungle. Recently, in quick succession, global investors yanked down the valuations of both Flipkart and Zomato.
Flipkart is India's largest e-commerce marketplace company and Zomato is the Big Daddy of the restaurant delivery space, both billion-dollar 'unicorns'. In the last month, four global investors substantially marked down the value of their investments in Flipkart, reducing its valuation by a good $6 billion from its earlier valuation of $15 billion. HSBC Securities followed suit and slashed the valuations of Zomato by 50% to $500 million.  
Kiran Mazumdar Shaw, the promoter and chairperson of Biocon, says these developments are a matter of concern but are not particularly alarming. In an exclusive interaction with Asianet Newsable, she said, "For the e-commerce business it is an established model worldwide where the likes of Amazon took a lot of time to become profitable. That said, it is extremely important that promoters and founders realise that their venture needs time-bound commercial milestones, just an idea and the technology is not enough."
Shaw's Biocon is a perfect case study on how far a start-up can go. From a company that Shaw started in the garage of her rented apartment with a seed capital of ₹10,000, it went on to become one of India's largest pharmaceutical and bio-tech companies. In 1978, it was a small industrial enzymes company and now, Biocon is India's largest publicly traded biopharmaceutical company that made a record billion-dollar debut on the bourses in 2004.
"I am a technology person myself, so I know how excited one can get and how consuming that is, but I really felt that I had achieved my first business goal when I made my first sale or say when I exported my products for the first time," she added.
Overall, investments in the Indian start-up sector have decreased by about 24% in the January-March quarter of 2016 over the September-December quarter of 2015 as wary investors have begun to pull the plug said a joint report by KPMG and CB Insights ( a New York-based firm that runs a venture capital and angel investment database) released last month.
Read more:Two more global investors mark down Flipkart's valuations
Today, Flipkart is finding it difficult to raise $1.5 billion. Easy-investor cash is fast disappearing at a time when Flipkart needs to urgently replenish its coffers to ward off predatory competition from Snapdeal and Amazon. Recently, Amazon pipped Snapdeal to become India's second-largest e-commerce marketplace, taking it one step closer to Flipkart. Amazon is hoping to replicate its formidable American stranglehold in India.
Shaw has advice for Flipkart. "Entrepreneurs, should not just blatantly copy, they must innovate and add value even if they have adapted a successful model," she says.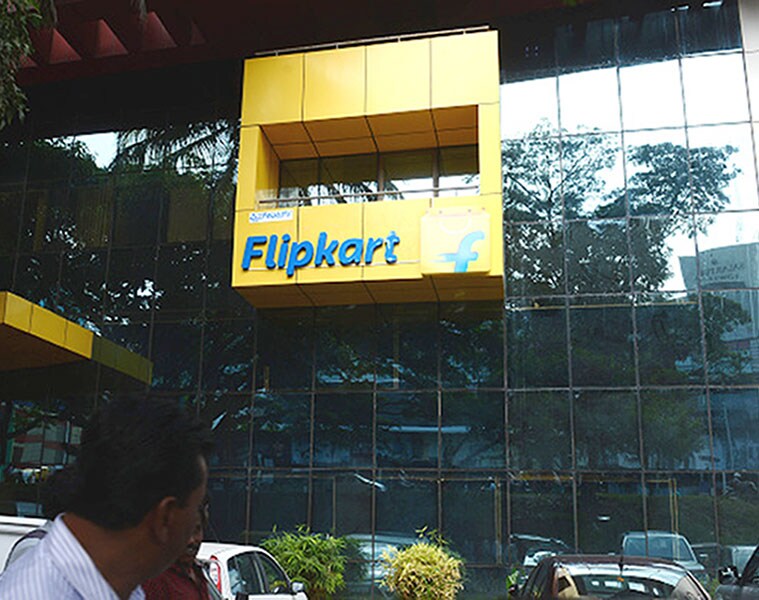 The rest of the Indian start-up landscape is grim at best. Tiny Owl was unable to sustain its operations and had to resort to massive downsizing after being an investor favourite and getting $28 million in funding from VCs.  Last November, it shut its offices in  Chennai, Pune, Hyderabad and Delhi and laid off 112 employees.
Reports earlier this year also suggest that Foodpanda, in fact, might be shutting down and it's up for sale for a ludicrously low sum of $10-$15 million without any takers. Online real-estate portal, Housing.com, the company that famously fired its controversial founder Rahul Yadav, also fired 800 employees and shut a few departments including commercial properties, short stays and land business. 
Shaw also raised funds at a more difficult time for Indian entrepreneurs. In 1987 Narayan Vaghul of ICICI Ventures supported the creation of a venture capital fund of $250,000, and Biocon managed to get a big chunk of it. Two years later Biocon became the first Indian biotech company to receive US funding for proprietary technologies.
One of the biggest hurdles that even the biggest online companies face now is unrealistic valuation. A note circulated by HSBC Securities covering Infoedge which holds nearly 50% in Zomato, raised grave doubts about Zomato's steep valuation, its international expansion and its overall business model.
Read more: After Flipkart, now Zomato's valuations take a hit
 "Zomato is present in 23 markets so early on and none is profitable, which implies that to address both the investments in last-mile delivery and losses in international operations, fund-raising will be a continuous phenomenon, suggesting current valuations don't make much sense," the note said.
Shaw says marketing and selling are as organic to a company as the business itself, "These days everybody gets excited by a product. But I also realise that marketing and selling are specialised functions that are critical to the success of a business. I'm not a marketing person myself but I hired the best marketing talent available."
Last Updated Mar 31, 2018, 6:43 PM IST