Just like Pakistan's Fawad, India also needs Iran's Farzad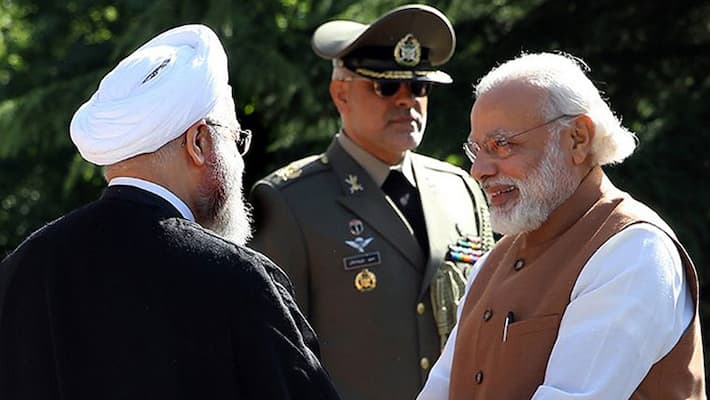 Cheap, green gas - widely acknowledged as the fuel of the twenty-first century - is crucial for India's energy basket. Indian energy companies are not leaving much to chance. In the recent past they have aggressively acquired global gas assets and also re-negotiated gas supply contracts, sometimes bringing them down by half as global gas prices mirrored the epic fall in oil prices.
So it is quite intriguing that prime minister Narendra Modi's recent visit to Iran went without a single worthwhile mention of the Farzad B gas fields. Oil minister Dharmendra Pradhan and senior executives of Indian energy companies have been negotiating hard to sign a definite agreement to develop this prolific gas asset, estimated to hold 22 trillion cubic feet (tcf) of gas, of which 13 tcf is recoverable. This is one of the largest gas finds in recent times.
Read more: Modi signs agreement to develop Chabahar port with Iran
 "...Farzad B is our primary interest for exploration and production... in the current scenario, India's interests in Iran include issues such as Chabahar port and various departments of the government are in discussions, but our Ministry will prioritise the Farzad B discussions," said Pradhan while Modi was in Iran.
 Earlier in April, when Pradhan visited Iran, both governments released a statement saying, "India and Iran will seal development, financial and commercial terms to develop the prolific gas project, Farzad B, in the Persian Gulf by a consortium of New Delhi-based explorers led by ONGC Videsh latest by October 2016."
 ONGC, along with its partners Indian Oil Corporation and Oil India discovered gas in the Farzad B offshore gas fields in Iran in 2008. Till date no formal contract has been signed to develop and produce this gas as the US and other world powers imposed sanctions on Iran, which actively prevented both countries from making any headway in commercial exploitation of these gas reserves.
Read more: Big in Iran: PM Modi's critical counterbalance in West Asia
 The association goes back even longer, 14 years to be precise. Back in 2002,  ONGC, IOC and Oil India signed a pact with the National Iranian Oil Company to develop the Farzad-B block of the Farsi field. They have jointly spent about $90 million in exploration. Last year, ONGC submitted a $3 billion proposal to Tehran for development of the field, which is still to be accepted.
Experts say that the catastrophic crash in global gas prices, from earlier highs of $16 million British thermal units (mmBtu) to $4.65 per mmBtu could have delayed the final financial wrangling between India and Iran, "The crash in gas prices and Saudi Arabia staking claim to a portion of these fields could have delayed negotiations and thus it is obvious that the prime minister will not even mention the deal till both sides officially sign off on it," said a senior energy analyst working for a global energy research firm.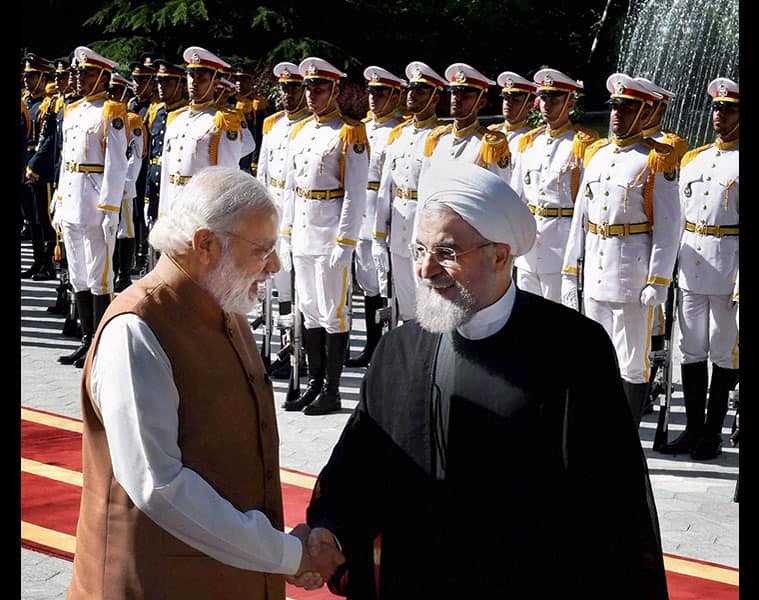 India's rush to develop these fields and ship some of this gas home is understandable especially as the petroleum minister has recently proclaimed that India wants to move to a gas-based economy. It wants to boost domestic gas production and buy cheap liquefied natural gas (LNG) as it is keen  to curb its greenhouse emissions by 2030, partly by boosting the use of cleaner burning fuels like gas.
India, which has 17% of the global population but less than 1% of the world's oil and gas reserves, is currently on a global gas hunt. Recently, ONGC, Oil India and Bharat Petroleum Corporation pledged to pump an additional $24 billion to extract and ship gas from the Rovuma basin in Mozambique. This after ONGC spent a little over $5 billion to acquire a 30% stake in this basin which is one of the world's newest and most sought-after gas assets.
Read more: Oil prices fall sharply post Qatar talks
"We are preparing a road map for making available affordable fuel for mass transportation. We will use imported liquefied natural gas (LNG), which is cheaper than diesel, as a fuel for railways and long-haul transportation. It is estimated that natural gas price will remain at a reasonable level for some time." added Pradhan.
Incidentally, in the Indian context gas wins hands down as the cheapest transport fuel when compared to petrol and diesel. Across the country the average price of compressed natural gas (CNG) is south of ₹50 while its pricey cousins consistently retail north of ₹50 (diesel) and ₹60 (petrol).
Given that India was one of the few countries that never halted oil imports from Iran even when the world had imposed stiff sanctions against it and that India is also Iran's second-biggest oil client after China, it is mighty odd that it's still unable to have its way with Farzad
Last Updated Mar 31, 2018, 6:36 PM IST