Jio says telco lobby's remark is contempt of court
Reliance Jio again locks horns with its old foe COAI
This comes at a time when Jio is insisting that its rival telcos provide it with additional connectivity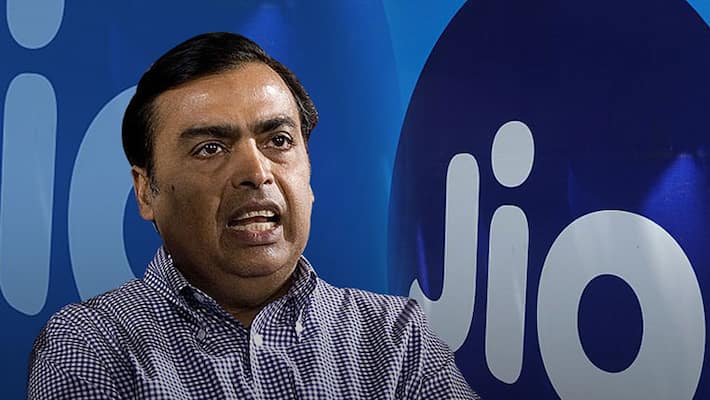 After arch-rival Airtel blamed Jio for its call-drops and connectivity issues, now Reliance Jio has lashed out at the cellular operators body COAI (cellular operator association of India) for calling it a "back door operator" and warned that levelling such allegations was contempt of court and defamatory.
The industry lobby, however, said Reliance Jio's statement was intended at bringing disrepute to the organisation. "The press statement of COAI Director General Rajan S Mathews (terming Jio as a back door operator) is surreptitious, defamatory, and an act of contempt of the orders of the Supreme Court of India and devoid of any merit," Reliance Jio said in a statement.
This comes after earlier this month COAI which has been confronting Reliance Jio on behalf of its rivals like Airtel, Vodafone and Idea , alleged it was kept out of a crucial meeting conducted by TRAI to discuss issues related to Jio demanding that other telcos provide it with additional connectivity. "COAI has been kept out of the TRAI meeting at the insistence of RIL Jio, and TRAI acquiesced to their demand in an unprecedented manner," COAI Director General Rajan S Mathews had said.
Then,  Reliance Jio Infocomm Board Member Mahendra Nahata had said, "This is fight for justice, fight for customers. Not just Reliance Jio customers or Airtel or Vodafone but for all Indian customers."He had also denied that COAI was kept out of the meeting at Jio's behest.
 
"We have asked for right number of connect, right quantum of interconnection. We have put forth our point of view to Trai. It is for Trai to look into the matter. There is no time frame indicated by the Trai," Nahata said.
 
As per the rule, interconnection among networks has to be done based on mutual agreement by telecom companies and any dispute in this regard should be brought in notice of Trai, which can take decision on the matter.
 
Interconnection is required to enable mobile customers to make call on number or to customer of any telecom company.
OAI last month had accused Trai of baseness, but later apologised for levelling such allegations.

 
Reliance Jio is also a member of COAI, but has been sidelined by other leading telecom operators in the association.
 "COAI and Rajan S Mathews are fully aware that these allegations were part of a public interest litigation filed before the Honble Supreme Court of India...and all of the said allegations have been duly adjudicated upon and rejected by the Honble Supreme Court," it said.
COAI on September 25, 2016 had dubbed Reliance Jio as a Back Door Operator or BDO in the telecom sector, after the new player demanded an overhaul of the industry body's voting rules alleging they only served vested interests of three incumbent dominant operators or IDOs. Countering Mathews claim that issues raised by Jio were bilateral and have been addressed within the association, Reliance Jio said COAI Director General himself had raised several bilateral issues in external forums in the last few months without ever discussing these within the association. All the forums within the COAI, of which Reliance Jio is also a member, are "controlled by the incumbent dominant operators owing to their disproportionate voting rights," the statement said. Countering the RJio charges, COAI in a release said, "We find the allegations of RJIO to be without merit, bald and motivated. They are intended to bring disrepute to the association." The statement further said that the association and the Director General, have "always acted in full compliance with the constitution and by-laws of the association and have always upheld and complied with all the regulations and rules of the land".
The industry body expressed disappointment that Reliance Jio, itself a member of COAI, had taken internal association matters to a public forum rather than settling them within the association.
"We categorically dismiss the allegations and claims of RIL Jio and will be in communication with them to resolve the matter. We reiterate that appropriate forums exist within the association for discussing these matters and they remain available to RIL Jio...," COAI said. Jio, which is locked in a bitter battle with incumbents like Airtel over providing points of interconnection to help its users complete call on rival networks, said Mathews had skirted away from discussing the genuine need to deliberate its concerns and fair need to overhaul COAIs regulations. 
Last Updated Mar 31, 2018, 7:05 PM IST