Jio breaks 'world-record', defeats Facebook and WhatsApp
Jio acquires 16 million subscribers in a month after its launch
Vodafone had over 200 million subscribers and Idea about 177 million subscribers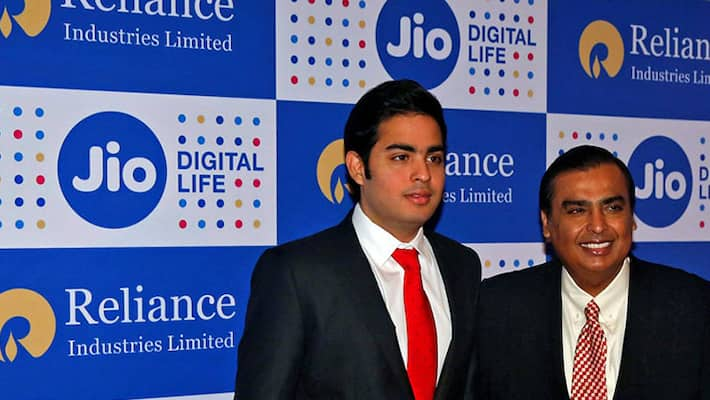 Reliance Jio has claimed that it has created "a world record" by crossing the 16 million subscriber mark in its first month of operations (September). Jio, a new entrant in the 4G market, has achieved this growth faster than any other telecom operator or start-up in the world, including the likes of Facebook, WhatsApp and Skype, Reliance Jio Infocomm said in a statement.
"We are delighted and humbled by the overwhelming response across India to the Jio Welcome Offer. Jio is built to empower every Indian with the power of data," said Mukesh Ambani, chairman, Reliance Industries (RIL). "We are delighted that people have recognised this and are utilising our services to the fullest. We are customer-obsessed and committed to improving every day to exceed expectations of our customers." Reliance Jio Infocomm is a subsidiary of RIL. It launched its commercial services on September 5.
This comes at a time when Jio is fighting a pitched battle with its competitors and has the telecom regulator batting for its 'rights'. Recently, the telecom regulator Trai had said it will slap show cause notices on operators for call drops on the Jio network.
Trai chairman R S Sharma said the regulator has reviewed data and it will issue show cause notices. "We have received the data. It shows call failure level is far far in excess of prescribed limit under Quality of Service rules. Prima facie this constitutes to non compliance of licence condition related to interconnection and QoS norms on congestion levels at PoI," he told PTI.
Earlier Jio had accused Bharti Airtel of providing less than one-fourth of the necessary interconnect points to complete calls between the two networks, a charge vehemently denied by the Sunil Mittal-led firm which said it is a ploy to cover up technical issues in its own network.
Jio had alleged that Airtel was abusing its market dominance and was indulging in "anti-competitive behaviour." It put the blame for over two crore call failures everyday squarely on Airtel.
At RILs 42nd annual general meeting, Ambani had said his new telecom venture would aim to acquire 100 million customers "in the shortest possible time and create a new world record". This would translate into a data usage of 250 crore gigabyte per month, he had then said.
Jio has introduced Aadhaar-based paperless Jio SIM activation across 3,100 cities and towns. This enables the customer to complete the SIM activation process in a matter of minutes, with only his/her Aadhaar number. "This process will be extended across the country and fully stabilised for satisfactory on-boarding experience in the next few weeks," the statement said.
Jio, whose controversial entry into the worlds second-largest telephony market sparked off a tariff war, had onboarded 1.5 million users on its 4G network during the test phase.
It is competing head-on with players such as Bharti Airtel and Vodafone by offering users data services free for four months from September 5, after which it will offer 10 tariff plans starting at Rs 19 a day for occasional data users, Rs 149 a month for low data users and Rs 4,999 a month for heavy data subscribers.
Vodafone had over 200 million subscribers and Idea about 177 million subscribers in August while the subscriber count of Aircel stood at 89.7 million. Telenor's came in at 53.2 million and that of state-owned MTNL was about 3.6 million at August-end.
Bharti Airtels broadband base (3G+4G) read 35 million. Vodafone and Idea together as of date have 25 million broadband users. They achieved these numbers in about 15 years while Jio has got 16 million broadband users in less than a month. Jio may have 35 million 4G users by October-end, crossing Airtel's user base, industry observers said. 
Last Updated Mar 31, 2018, 6:49 PM IST