Is this the best time to invest in property for NRIs in UAE?
Top real estate developers from across India are taking part in a property show in Dubai
The show which is being described as a "perfect opportunity" for NRIs living in the UAE to invest post-demonetisation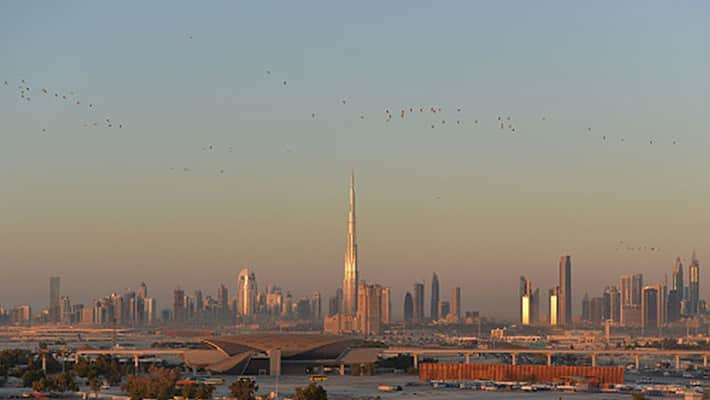 "For NRIs residing in the UAE, the Indian Property Show is more than just a real-estate exhibition," said R Srividya, General Manager Corporate Sales and Brand Engagement, Indian Property Show at Sumansa Exhibitions.
"It is a perfect opportunity to touch base with the latest happenings and updates on the real-estate front back home-particularly now that we are witnessing several important measures that have impacted the realty industry directly and indirectly," he said.
"For NRIs, these changes herald good omen since many builders are already adopting 100 per cent transparency policy and cheque payments, which obviously boosts the trust level between the two parties," Srividya added. "The implementation of Real Estate Regulation Act (RERA) rules, have also been instrumental in bringing professionalism, standardisation and transparency in real-estate sector. This, along with the recent wave of demonetisation has helped the Indian realty industry emerge more transparent and buyer-friendly," he said.
Despite initial hiccups, experts foresee an uplift of the real-estate sector in the long-term as a result of these corrective measures. Consumer sentiment has already improved over the last year, and reputed developers are reporting higher transactions. With RERA Bill in place in particular, NRI consumers will no longer have to deal with delayed possession, fluctuating prices and diversion of funds towards other projects - to name a few - instilling confidence in the Indian developers and the country's real-estate sector.
"The direct and most significant benefit of demonetisation is increased liquidity across the banks. Such availability of funds will lead to lowering the rate of interest across different loans which will in turn reduce EMI giving a boost to real-estate demand. We expect home loan rates to be down to approx. 7-8 per cent," said Dharmesh Shah, Vice President-Head Residential Sales and Marketing, Adani Realty.
"By bringing greater compliance, RERA will help making real-estate class more efficient, transparent and healthy than any other asset class, so best time to buy real estate is now," Shah added.
"The passing of RERA the Benami Transactions Act and the demonetisation move will ensure the sector loses much of its historic taint. Only players who conduct their business with integrity are expected to survive.
"This bodes well for end-users, who will be aware of their rights and have the assurance of not being cheated. They will be able to buy properties of their choice at affordable prices, in projects which will undoubtedly be delivered on time," he said.
 
Last Updated Mar 31, 2018, 6:31 PM IST