Interference and illegality: Mistry airs Tata's dirty laundry
In a tell-all letter, Mistry lashes out at the Tata Sons board
Among many accusations, Mistry highlights Ratan Tata's interference
Mistry says his sacking was an 'unprecedented' act.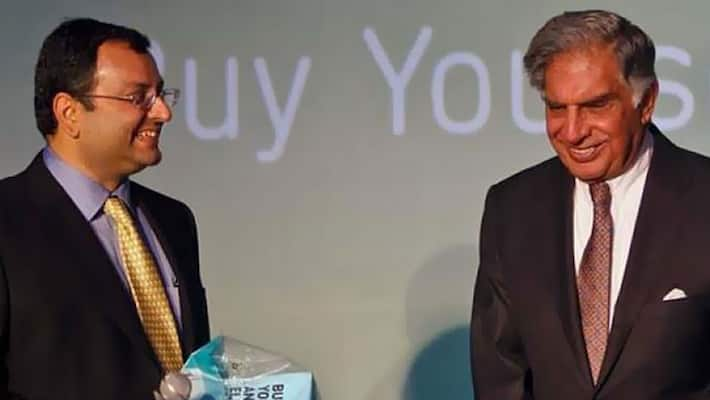 In what can be a potentially devastating expose of the internal working of Tata Sons, a letter, widely circulated in the media and attributed to Cyrus Mistry, aired a 'laundry list' of complaints and allegations, summing up what Mistry claimed was his 'lame duck' chairmanship. 

Among the many serious accusations, some of which could have legal ramifications, there are allegations of severe interference by the Tata Trusts, a host of inter-related advantages given to friends and partners of the various Tata Sons directors, the possible overlooking of 'kickbacks' in the Air Asia deal and hints at breaches of insider trading regulations. 

The most direct attack on Ratan Tata, whose 'interference' is peppered throughout the letter, is a hint that Tata Nano, a project that has made losses in excess of '₹1000 crore' is only being kept running of emotional reasons, and because a certain part manufactured by the project is being used in an electric car project that Ratan Tata has invested in. 
"As there is no line of profitability for the Nano, any turnaround strategy for the company (Tata Motors) requires to shut it down. Emotional reasons alone have kept us away from this crucial decision," he said.
     
"Another challenge in shutting Nano is that it would stop the supply of the Nano gliders to an entity that makes electric cars and in which Mr Tata has a stake."

Back in 2015, Ratan Tata made a major investment in a Coimbatore-based electric vehicle start-up named Ampere. Ampere sells electric vehicles — cycles, scooters, trolleys — and special purpose vehicles for the differently-abled — in Tamil Nadu, Karnataka, Kerala and Maharashtra.

He also stated that Ratan Tata had forced Tata Sons to invest in Air Asia and Singapore Airlines, pushing Tata Sons to make larger investments that they were initially prepared for. 

Also, 'ethical concerns' had been raised over certain transactions and a "recent forensic investigation revealed fraudulent transactions of ₹22 crore involving non-existent parties in India and Singapore," he wrote.

On the business front, Mistry pointed out that the Tata Group may face ₹1.18 lakh crore in writedowns if the five unprofitable businesses he inherited were "fairly" evaluated. 
"The European steel business has potential impairments in excess of $10 billion, only some of which has been taken as of date. Many foreign properties of IHCL and holdings in Orient Hotels have been sold at a loss. The onerous terms of the lease for Pierre in New York are such that it would make it a challenge to exit," he said.
    
Tata Chemicals still needs tough decisions about its UK and Kenya operations, he added.
    
  
"In the process of unraveling this legacy, IHCL has had to write down nearly its entire net worth over the past three years. This impairs its ability to pay dividends," he said.
"Of all the companies in the portfolio, the telecom business has been continuously hemorrhaging. If we were to exit this business, via fire sale or shut down, the cost would be $4-5 billion. This is in addition to any payout to Docomo of at least a billion plus dollars."

Coming to DoCoMo, whose legal battle has been highlighted as one of the primary reasons for Mistry's sacking, he put the blame squarely on Ratan Tata, hinting that the original deal was so flawed that the legal battle was perhaps inevitable. 

He also lashed out at the original structure of the DoCoMo transaction, saying it "raises several questions about its appropriateness from a commercial or prudential perspective within the then prevailing Indian legal framework".

He said the suddenness of the action, and the lack of explanation has led to all manner of speculation and has done immeasurable harm to his reputation as well as that of Tata Group.
     
"I cannot believe that I was removed on grounds of non-performance," he said going on to point to two directors, who voted for his removal, only recently lauding and commending his performance. 
Last Updated Mar 31, 2018, 6:45 PM IST