How to get cheap home loans with a good credit score
Get a good credit score and see how your home loan EMI decreases because of your efforts
All you need to know about your credit report and how you can manage a good credit score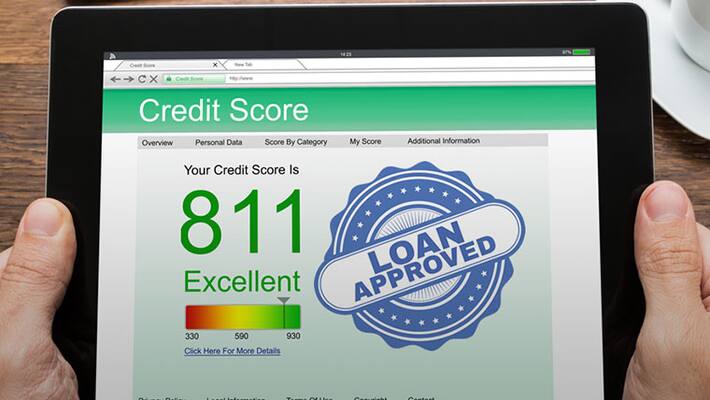 Did you know? Now, by paying your loans, dues and bills on time you can secure for yourself a low and an attractive interest rate in terms of home loans. In times of demonetisation and credit crunch, this definitely seems like something we should all work towards. After all, every rupee counts.
According to a report in the Economic Times, Bank of Baroda is now giving out the lowest rates on home loans and it will be the first bank to link interest rates on home loans to credit scores of borrowers. The bank will initially rely on credit scores of Credit Information Bureau of India (CIBIL) wherein those with scores above 760 points will be charged 8.35 %. You could compare this to rates offered by SBI and  ICICI – their rates are set at 8.65% and 8.70% respectively.
In the existing market conditions, reports are going around that buying a house at this time may seem risky but on the other hand there are also indications of the real estate picking up. In case, you are in the market and shopping for an ideal home within your budget, then you must keep in mind your credit score as well. Along with a good home, you might even get yourself a really low and attractive interest rate. With Bank of Baroda doing this, it can be expected that other banks will follow suit.
So here's all you need to know about your credit report and how you can manage a good credit score:
What is credit score?
This score calculates an individual's creditworthiness. Like a report card, it contains your spending habits and how have you been performing in terms of paying your dues, loans, bills etc. It also shows how much credit you owe, be it your credit card or through a loan you have taken. The report also maintains a record of whether you have been taking loan more than your income permits It will also show whether an individual pays his bills on time or has been regularly defaulting on payments.  It is also known as CIBIL score (Credit Information Bureau (India) Ltd).
What is a good credit score?
It can range from 300 to 900 with 300 being the least and 900 being the best score possible.
Decode your credit score
   CREDIT SCORE                                             WHAT IT MEANS
| | |
| --- | --- |
| 750-900 | This one says you are a banker and credit agencies favourite. You pay your loans on time and your financial decisions are spot on. You will have banks literally laying out the red carpet for you because you can be trusted with your payments. |
| 700-750 | Now you are talking. This means you will have absolutely no problem in securing new loans over existing loans and your spending habits are good so you might even see an improvement in your score. |
| 550-700 | You are just above the danger mark, in the safe zone. This means you have been paying your loans on time and could be trusted with more loans or even credit cards. |
| 300-500 | This is the worst score possible and this means that you have not been paying your loan EMIs, bills, or other dues on time.  You do not want to be seen in this range. A  score in this range means no creditor, bank will trust you to give you cards or loans. |
| 0 | This means you have no credit history at all of loans taken or even use of a credit or debit card. |
How can you manage a good credit score?
Pay your bills, loans and dues on time: Late or missed payments  can be problematic for your report.
Stop taking on more credit cards or loans: You may be in a financial emergency but avoid taking on more than you can pay. Using more credit cards, overshooting credit limit etc, can be a red flag for your creditors and bankers.
Very lazy about payments: Sign up for automatic payments and pay your bills on time, without you having to forget it.
Watch how and where you are spending: Bad financial decisions could land you in debt and so plan carefully
Last Updated Mar 31, 2018, 6:33 PM IST