How NE tribals are exploited to convert black money to white
Black money in banned ₹500 and ₹1000 is being sent to northeastern states to convert to white.
Reports suggest that Haryana-based businessmen are sending black money through chartered jet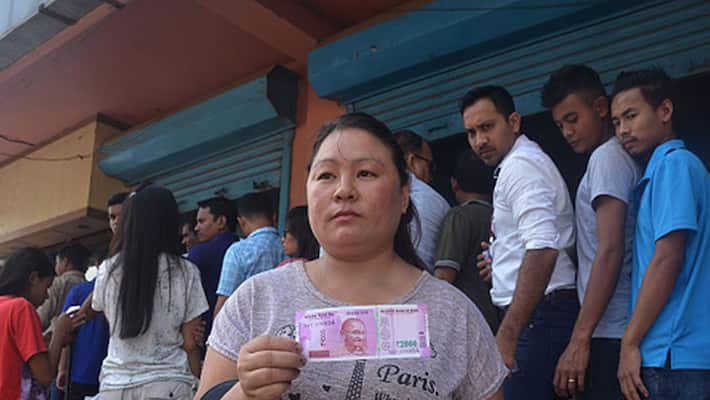 After demonetisation, the hoarded black money is being sent to northeastern states including Nagaland, Manipur, Tripura, Arunachal Pradesh and Mizoram to convert them into white money. Reason being scheduled tribe communities in these regions are exempted from paying income tax and so black money hoarders are sending their money in banned ₹500 and ₹1000 to convert to white money using the bank accounts of tax exempted population of these regions. 
Similar exemption is being enjoyed by scheduled tribes of North Cachar Hills and Mikir Hills in Assam; Khasi Hills, Garo Hills and Jaintia Hills in Meghalaya, and in Ladakh in Jammu & Kashmir.
According to an Economic Times report, a Hisar in Haryana-based businessman Amarjeet Kumar Singh recently sent ₹3.5 crore cash in demonetised ₹1,000, ₹500 notes to Dimapur by chartered jet. He got apprehended by the Central industrial security Force (CISF), and the cash supposedly disappeared. 
This disappeared money has been claimed by a local businessman named Anato Zhimom who produced the income tax exemption certificate and after detail investigation authorities gave him the cash. 
Why IT exemption?
Under the Section 10 (26) of Finance Act of 1980, two categories are of people in Northeast are exempted from paying income tax, one is employee belongs to a community eligible for this exemption and the second is if an employee is employed in any of the North East states of India. 
The main intent of this exemption is ensuring the rapid socio-economic development of the Scheduled castes and scheduled tribes living in this areas by giving fiscal concessions. 
However, in the present situation, this tax exemption is being exploited, and if it continues then this region and its people might have to face consequences. 
Last Updated Mar 31, 2018, 7:06 PM IST