Gold, silver glitter on Diwali demand
Gold price increased by ₹160 to ₹30,750 per 10 grams
Globally, gold rose by 0.52 percent to $1,274.70 an ounce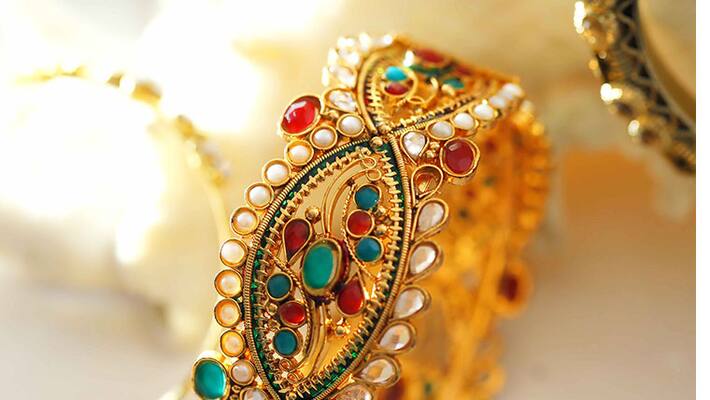 Gold price increased by ₹160 to ₹30,750 per 10 grams on the eve of Diwali at the bullion market today on increased buying by jewellers to meet festive demand along with a firm global trend.
    
Silver recaptured the ₹43,000-mark per kg by gaining ₹300 on increased offtake by coin makers and industrial units.
    
Bullion merchants said increased buying by jewellers to meet Diwali demand at domestic spot market, mainly led to rise in the precious metals prices.
    
Besides, a firm trend overseas where gold rallied to a three-week high influenced the sentiment here.
    
Globally, gold rose by 0.52 percent to $1,274.70 an ounce and silver by 0.77 percent to $17.73 an ounce in New York in yesterday's trade.
    
In the national capital, gold of 99.9 and 99.5 percent purity surged by ₹160 each to ₹30,750 and ₹30,600 per 10 grams respectively. It had lost ₹125 in last two days.
    
Sovereign, however, remained steady at ₹24,500 per piece of eight grams.
    
Tracking gold, silver ready shot up by ₹300 to ₹43,000 per kg and weekly-based delivery by ₹370 to ₹42,540 per kg.
    
Silver coins continued to be traded at previous level of ₹74,000 for buying and ₹75,000 for selling of 100 pieces.
 
Last Updated Mar 31, 2018, 7:04 PM IST